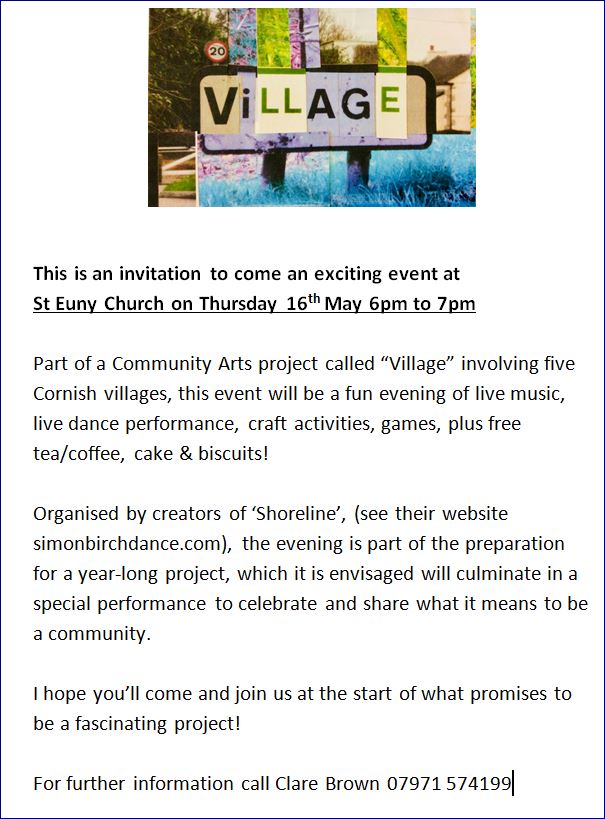 Hi  Everyone,
Please find attached an invite for the 'VILLAGE' community event I will be helping to host at St Euny Church on Thursday 16th May from 6.pm till 7pm.
It's a fun evening of music, games and interactive stuff involving a choir, St Euny Uke's and professional dancers, in preparation for a year-long project by the team who created and performed "Shoreline" a couple of years ago – and it's all about what it is to be a community.
More importantly  there is free coffee/tea/squash, plus lots of cake.
Hope to see you there,
All the best, Clare