The church of england in & Around Redruth
sharing God's Welcome & Growing disciples
Good Friday Act of Witness in Redruth at 12 noon. Meet outside the Regal cinema, and we'll carry the cross up to the miner's statue for simply a reading, some silence and a hymn. Do come and join us - last year Rev Jo stood with the cross..... who will it be this year?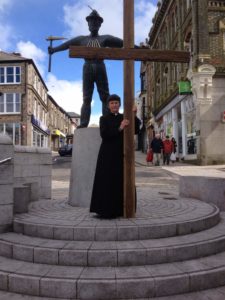 Dhiworth an Gollon (from the Heart)  are leading the Good Friday Meditation afterwards at 2 o'clock at St Andrews. Always a gentle, thought provoking service with songs, poems and readings.

On behalf of Redruth Team Ministry, welcome to our website.
We are a group of five Church of England churches in and around Redruth. As Christians we are trying to work out our faith as followers of Jesus Christ, and to live it out sharing the love of God in practical ways with the people of our communities.
Whether you're looking for details of our services so you can worship God with us, or looking for details of how to book a wedding or christening, we pray that God would bless you and help you understand how much God loves you, and wants to be part of your life's journey, however up or down that journey may be.
Revd. Caspar Bush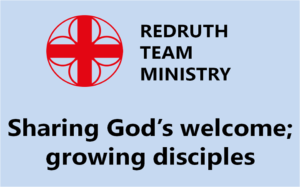 Contact our Safeguarding Team