The church of england in & Around Redruth
sharing God's Welcome & Growing disciples

Our church buildings may be closed at the moment due to COVID-19, but we hope you find peace and solace in this booklet of daily prayers. Please click on the image above to view, download or print your own copy.
COVID-19 CORONAVIRUS
The Archbishops and Bishops of the Church of England have urged everyone to follow the instructions given by the Prime Minister to stay in their homes in a national effort to limit the transmission of the coronavirus (COVID-19).
It means all Church of England churches are currently closed in line with the Government's instructions. There will also be no church weddings or baptisms. Funerals at the graveside or in crematoriums can still take place, but only in line with the Prime Minister's statement.
In a joint statement the bishops said: "In the light of the Government's measures, announced by the Prime Minister, we urge everyone to follow the instructions given."
"Let us continue to pray, to love, to care for the vulnerable, and build our communities, even while separated."
We want to do all we can to make sure all of you feel supported. If you have any particular practical or other needs please get in touch as follows…
St Andrew Redruth: Revd Caspar Bush casparbush@gmail.com 01209 216958
Pencoys and Lanner: Fr Peter Fellows baptism66@gmail.com 07903 807946
St Euny: Revd Deb Grigg
deb@redruthchurch.org.uk 07742 865618
Treleigh: Revd Graham Adamson graham@redruthchurch.org.uk 01209 315965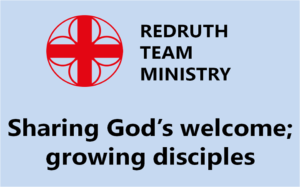 "Ensuring that children and young people as well as adults are kept safe whilst in our care is an integral part of our church life.
If you have any concerns about safeguarding please contact the safeguarding team In the Benefice of Redruth with Lanner and Treleigh  using the email address above or telephoning the office on the number provided and one of us will get back to you. 
Should it be more urgent or of a confidential nature then the lead Parish Safeguarding Co-ordinator is Jim  who can be contacted on 07597 202551
In the Diocese: Sarah Acraman Diocesan Safeguarding Adviser, 01872 274351
Out of Hours for after 5pm and weekends: 01208 251300
In emergency situation:
Local Authority Children's Social Care: 0300 123 1116
Local Authority Adult's Social Care: 0300 1234131
To find out more about safeguarding in our churches go to: https://redruthchurch.org.uk/safeguarding/