St Andrews Redruth
 Described by several new church members as "warm, friendly, welcoming and non-judgemental" they said it, "felt like coming home" One teenager described it as "Everyone is nice to each other and it is like a big family  "
St Andrews works hard at reaching out to the surrounding community tailoring activities to the needs of the time.
 The initiatives include
Warm space (how atmosphere has evolved as time has gone on)
Foodbank
Tiddler toddler group – a weekly popular event in term times.
Come Rain or Shine – art and craft sessions for parents and children in holidays.
TOAST (talk over a slice of toast)– after school club (for years 5-7 although this is evolving.)
Arts Festival – a weeklong event proving links to local schools, the Redruth Artistic community and the town. (Footfall in the hundreds)
Crafty people – a weekly group (About 20 people) who meet as a social group and share craft skills.
Redruth Randoms – a group who put on musical evenings that are hugely popular and attended by as many non-church people as church people.
Creation care –
Messy Church – 3 times a year
Wave of light remembering service for those affected by still birth and child loss.
Summer Holiday Project organised by Fr Peter and insured under SAR's policy
The  church is also open on some days during the week
Pew removal from the front as well as the back to create more versatile space
It is  currently the largest building in Redruth for services, concerts etc.
St Andrews has an Anglo-Catholic tradition using Common worship with Servers and incense although the congregation is open to different forms of worship depending on need. The main weekly eucharist is at 9:30 on Sundays with a more informal communion on the first Sunday of the month- often utilising the screen and projector.  There is a 10:00 Communion service on Wednesdays. Pews have been removed from the back of the church to provide meeting space and to put tables and chairs for coffee and conversation.
The Church Hall is the crypt below the church with a stage and kitchen, office space and toilets and is well used by community groups.
St Andrew Redruth is seen as focal point for various life and community events from the Civic Service to the Pasty Festival and from the Murdoch day celebrations to St Piran's Day.
To mention…… Carol Service and link with town Band – huge crib service – Christmas craft market – Christmas tree festival (with St Euny) – various other exhibitions during the year.. themed… weddings / needlecraft
Jubilee Hall Project…..
Average congregation on a Sunday: 42 Wednesdays 14
Redruth – Parish Data – CUF These are more statistics about the levels of deprivation here.
The Mexican evening was a great success with some quirky entertainment and excellent food! 
Crafty Club members return to St Andrew's Church, 
members meet on Mondays, between 1.30pm to 4pm, to enjoy and share their love of crafting, or simply have a chat over a cup of tea.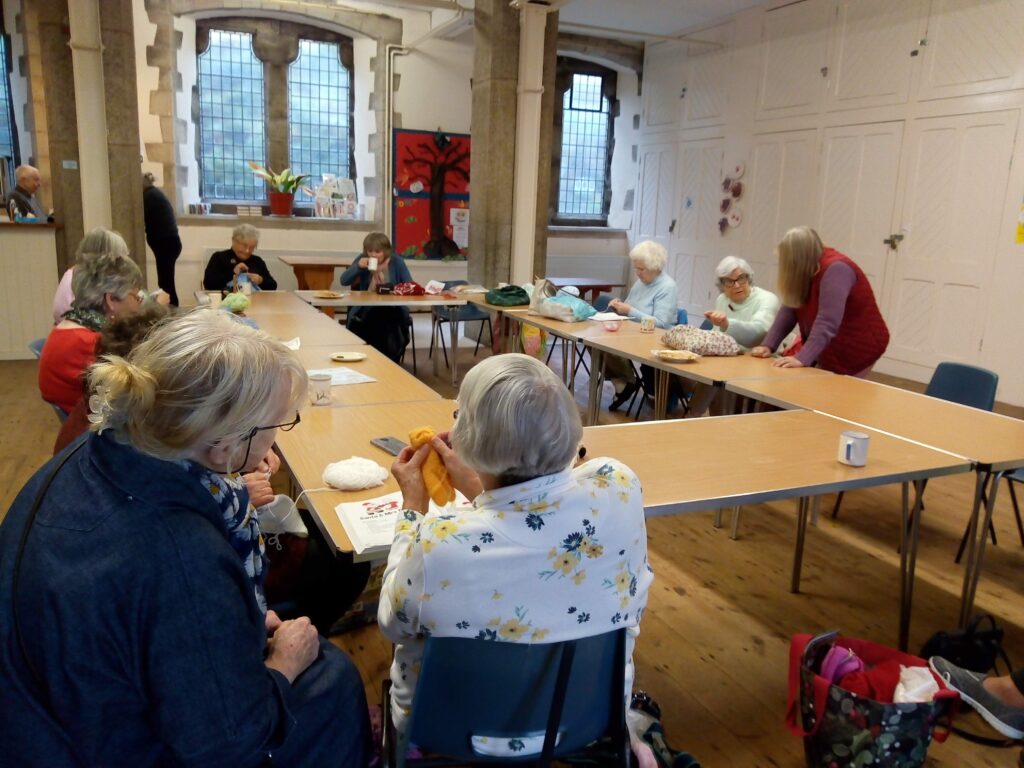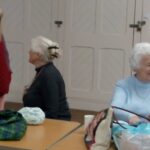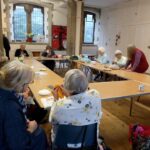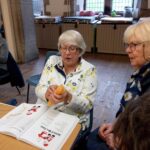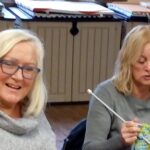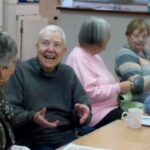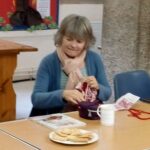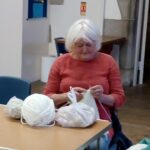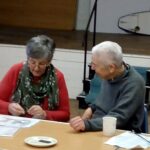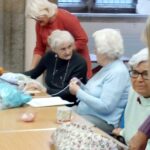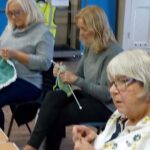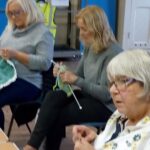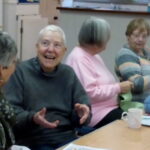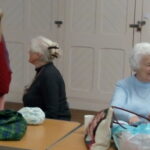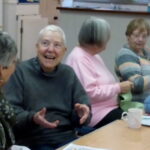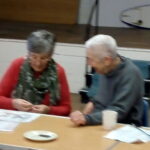 A Video from 2016 by Click@Chill - the last half is inside for an early version of the annual arts Festival- Looks Great!
The Military Wives Choir experiencing the great acoustics at St Andrews - beautiful singing!