Performance Art-
Ellie age 10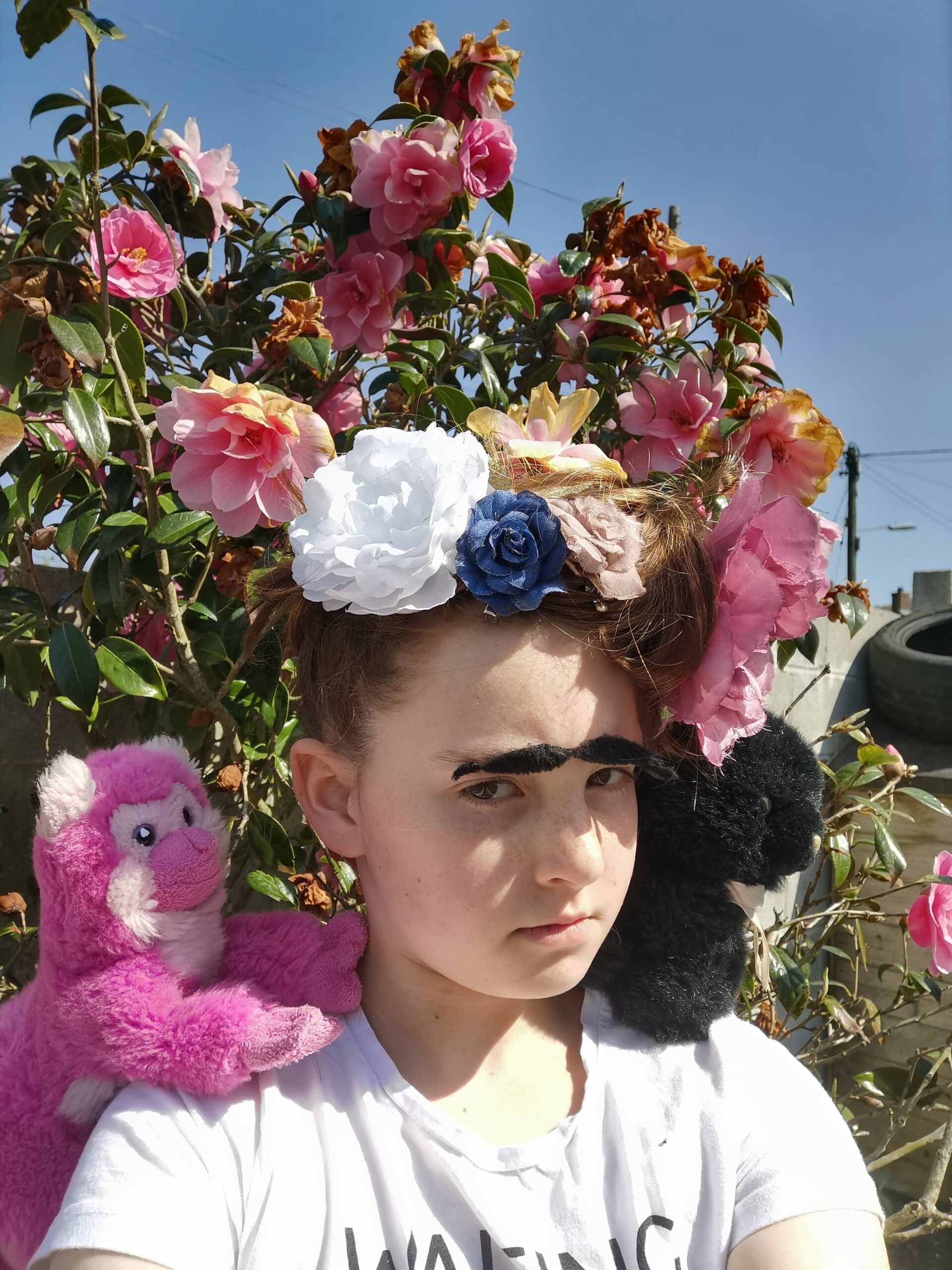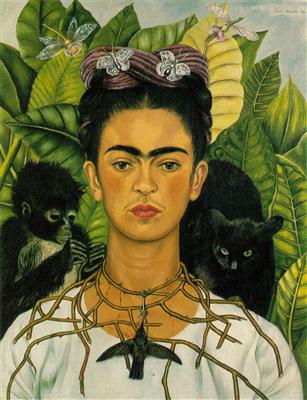 Mexican painter Frida Kahlo's original self portrait
Lydia's interpretation of the Frida Kahlo painting.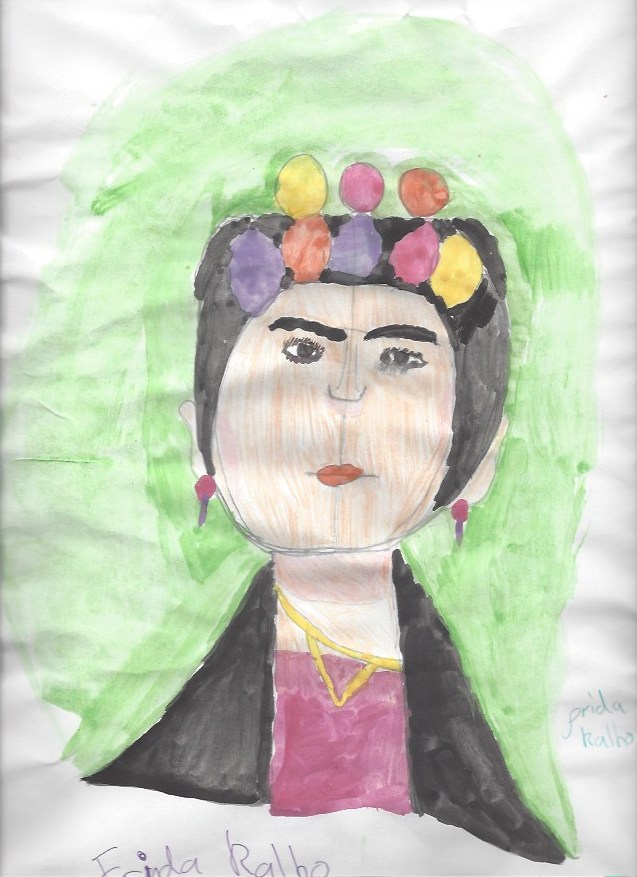 The Art of Wood Sculpting- David Doble
I first started woodturning on retirement as I always had an interest in wood and DIY. For me the pleasure is turning just a lump of wood into a useful or attractive item.Also each species of wood has its own beautiful grain or figuring and find the finished item extremely tactile in fact one of Mother Nature's gifts.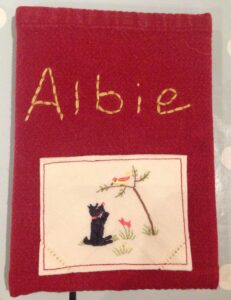 Lez has been busy in the craft room (and garden) - here's a sample! More soon!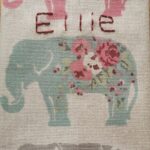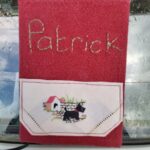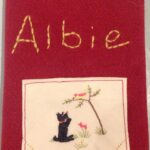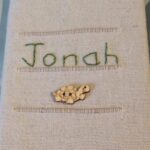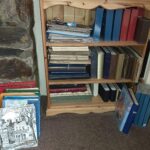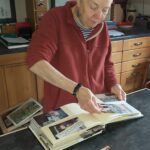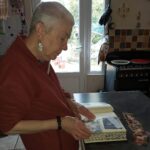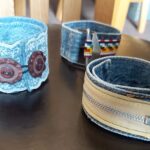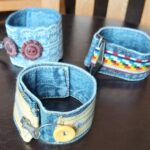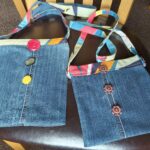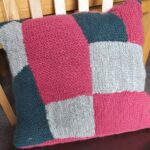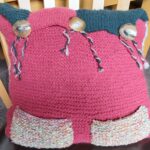 Lez spent a good deal of Lockdown either in the garden or sorting the 56 photograph albums.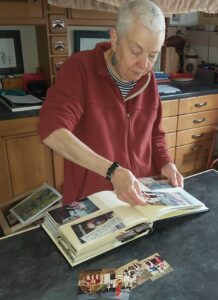 Dandy Lions by Jenny Jacka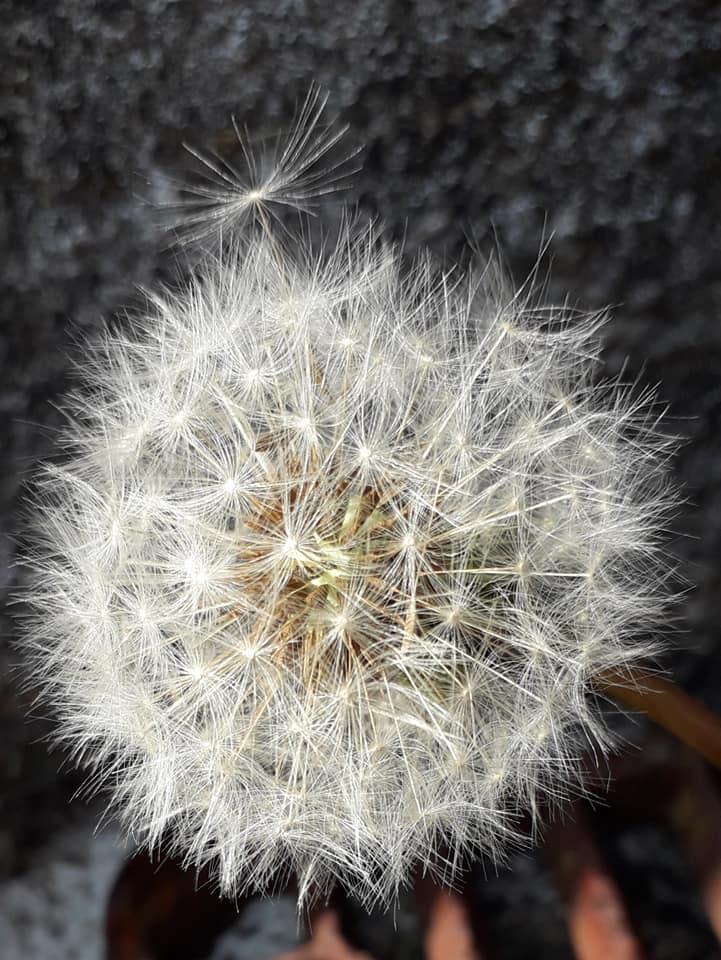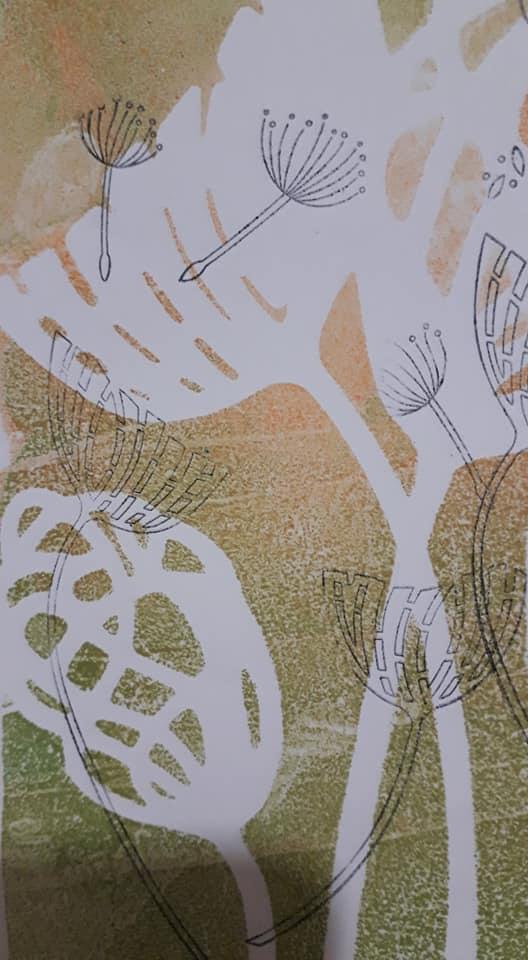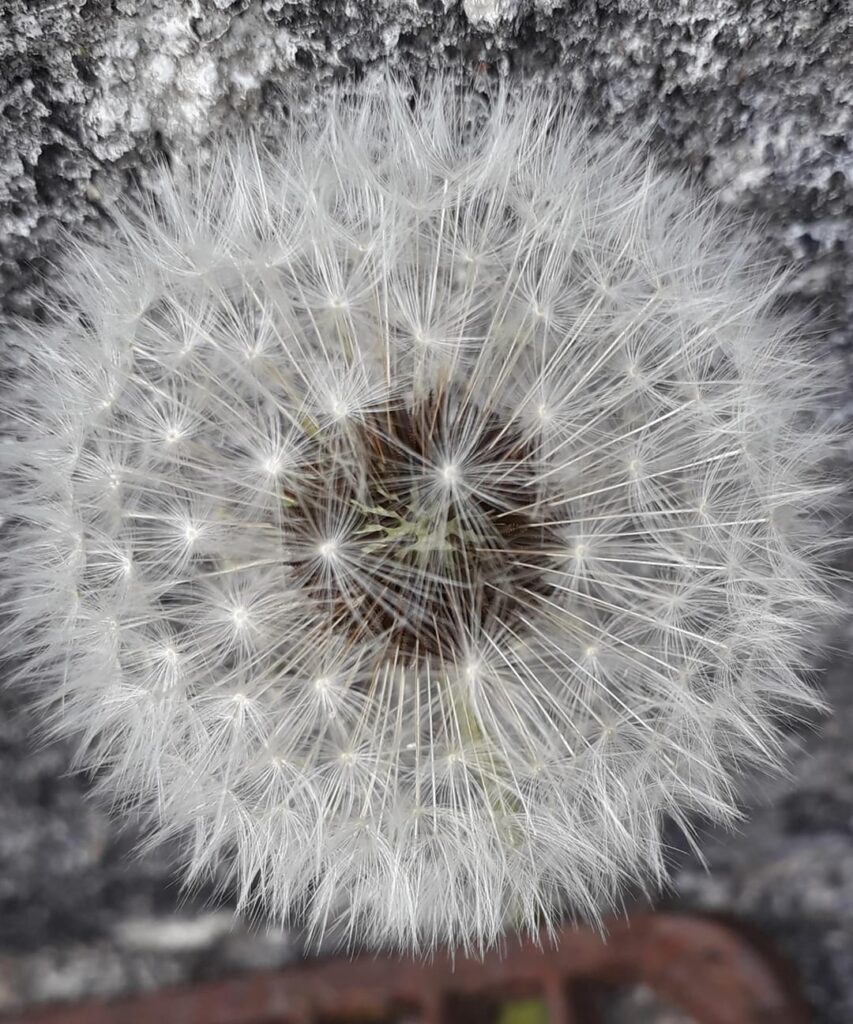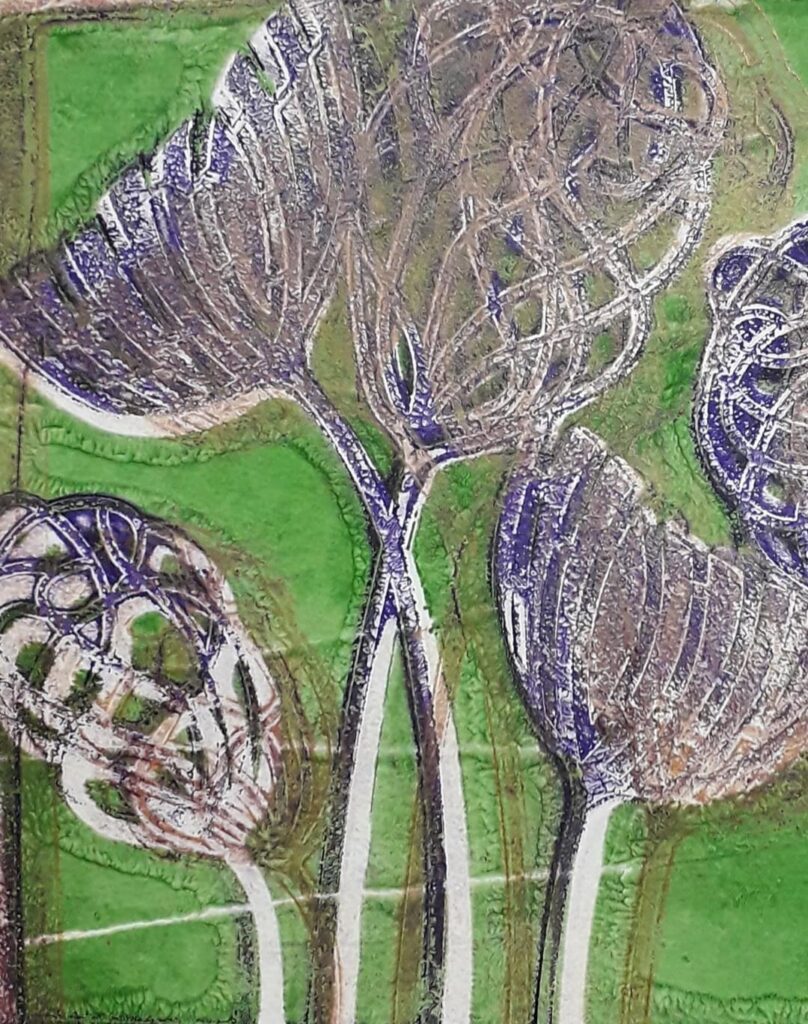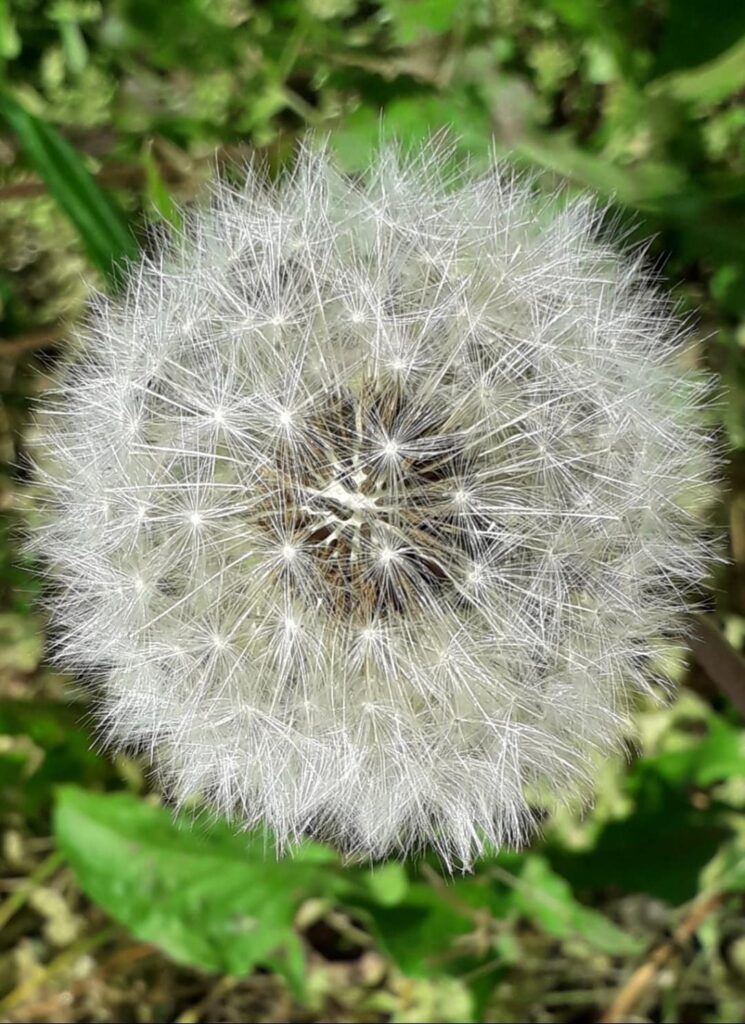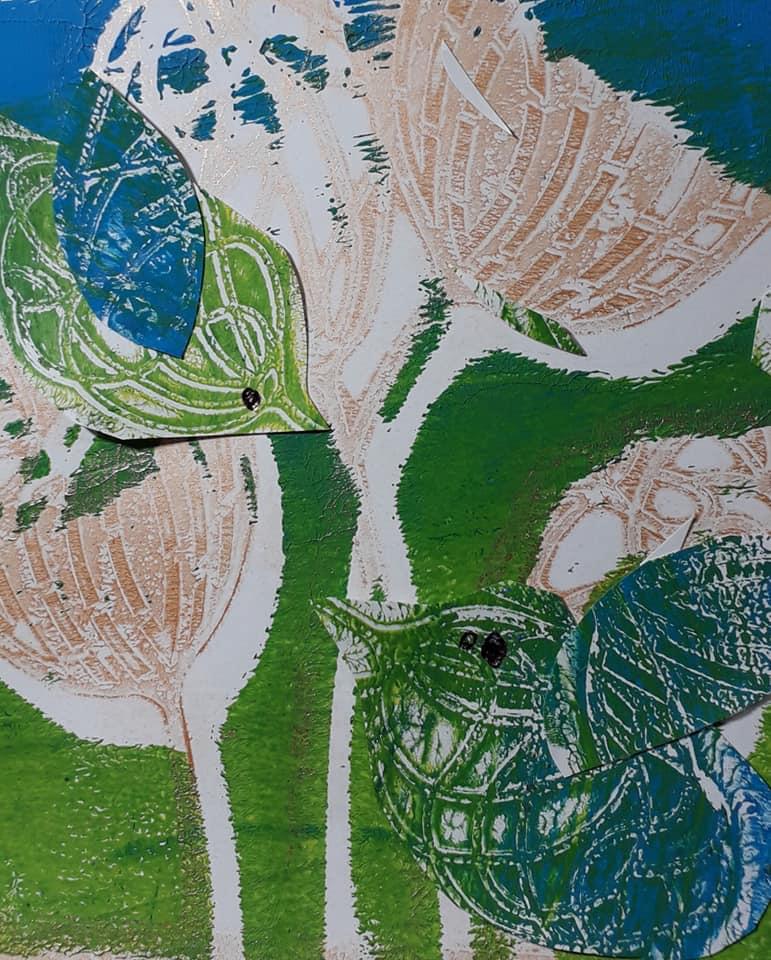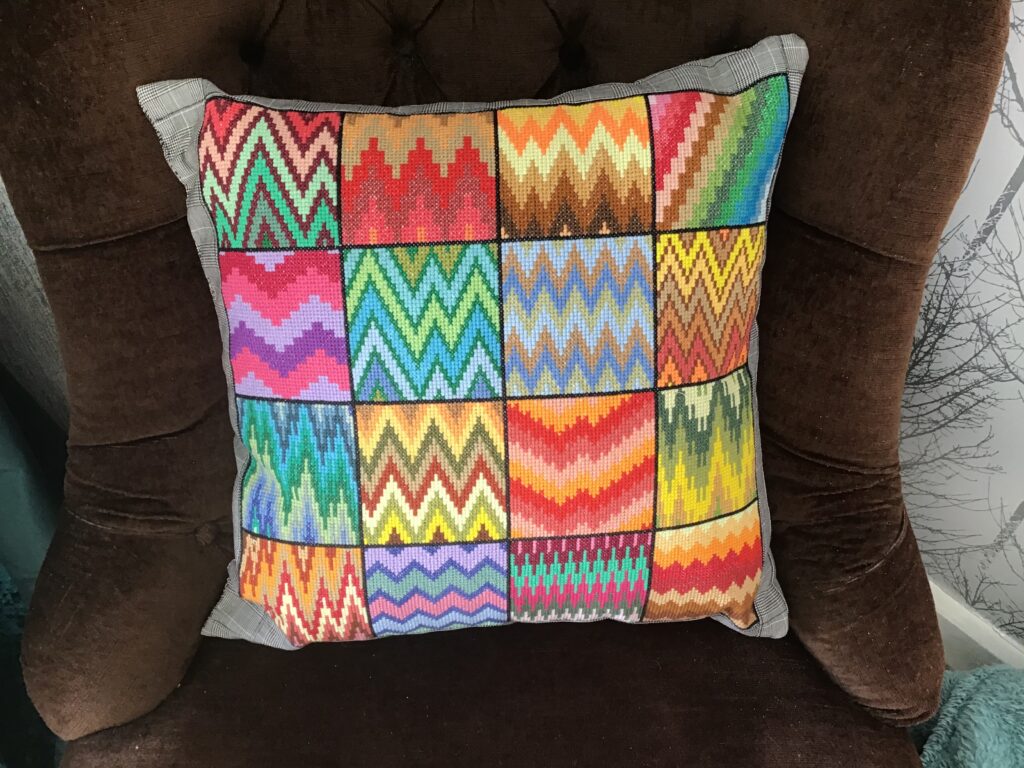 " I've spent the last four months keeping myself busy making a cross stitch cushion. It was meant to be something to do whilst on holiday in Spain!"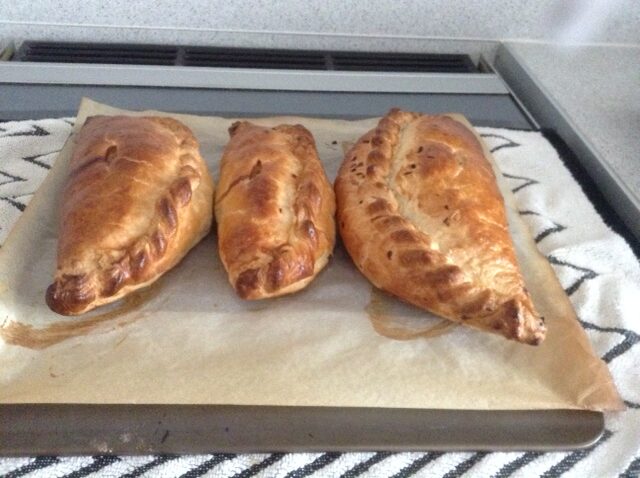 "Most of this knitting is for my seven-year-old granddaughter, who lives in Cambridgeshire.  She loves playing with her dolls.  One of the pictures is her attempt at drawing a frog.  Another picture is of baby clothes I knit for the children of Malawi.  You will also see the pasties I have made during the lockdown.  Jill Robins"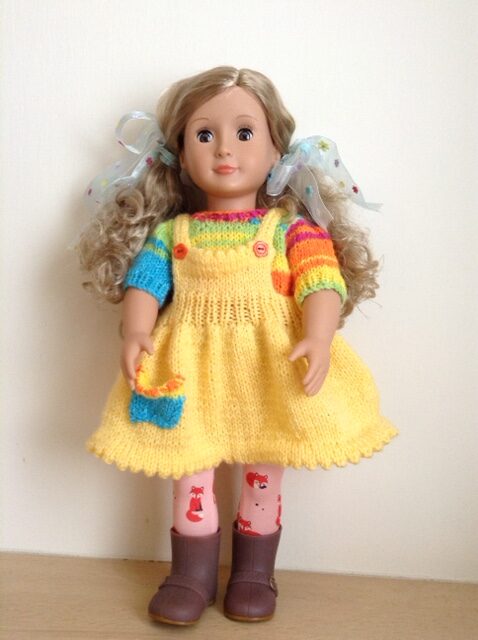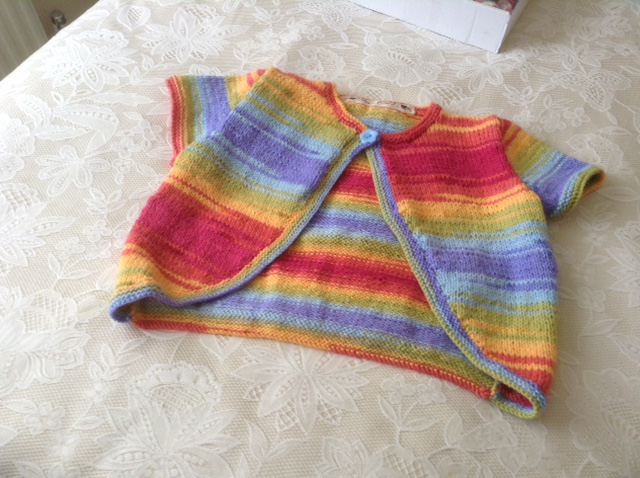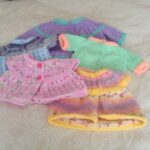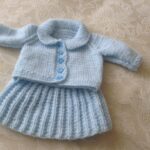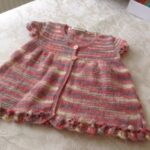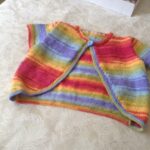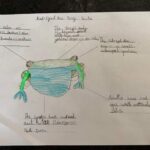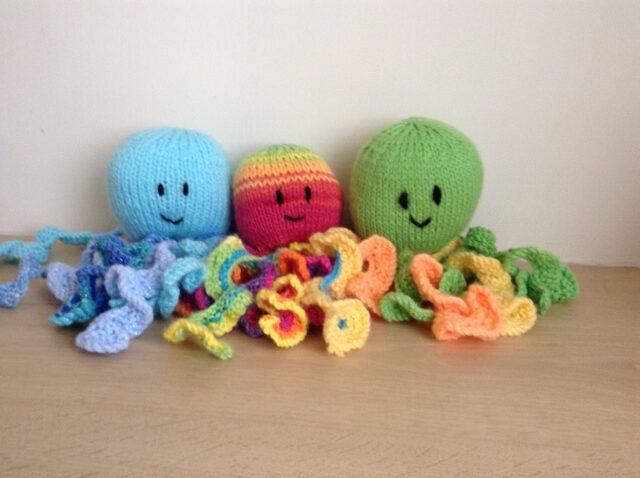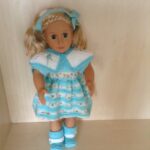 I'll call this picture, my 'I'll get around to that one day' project.
I'm sure we all have these projects – started but not quite finished. Well this is just one of mine, a first attempt at sewing a quilt but which got packed up and put back in the sewing cupboard where it lay neglected and forgotten for several years, buried under piles of other unused 'good intention' fabrics. So, in the last few weeks with time on my side, it is now completed. Hoorah!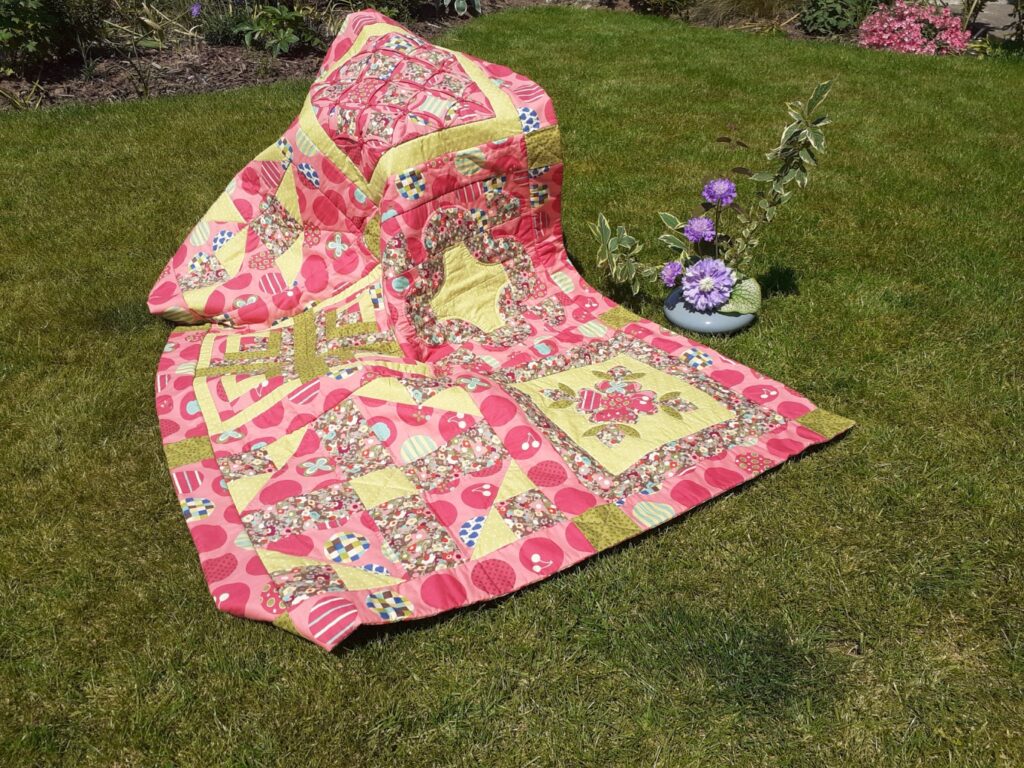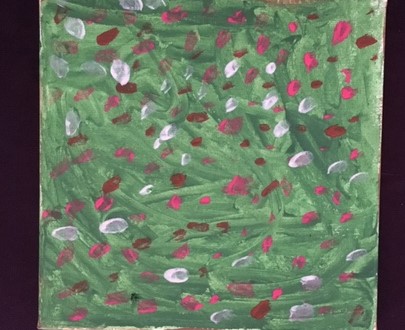 Blustery Day by Sennen Fanshawe age 'nearly' 7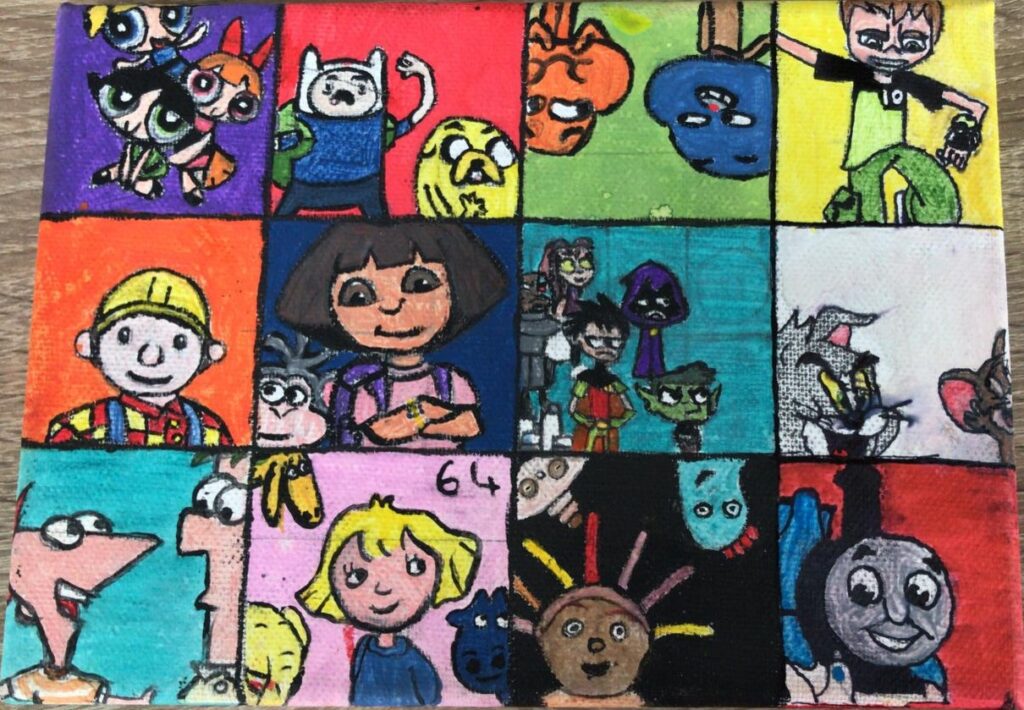 'Guess the TV Shows' by Grace Macindoe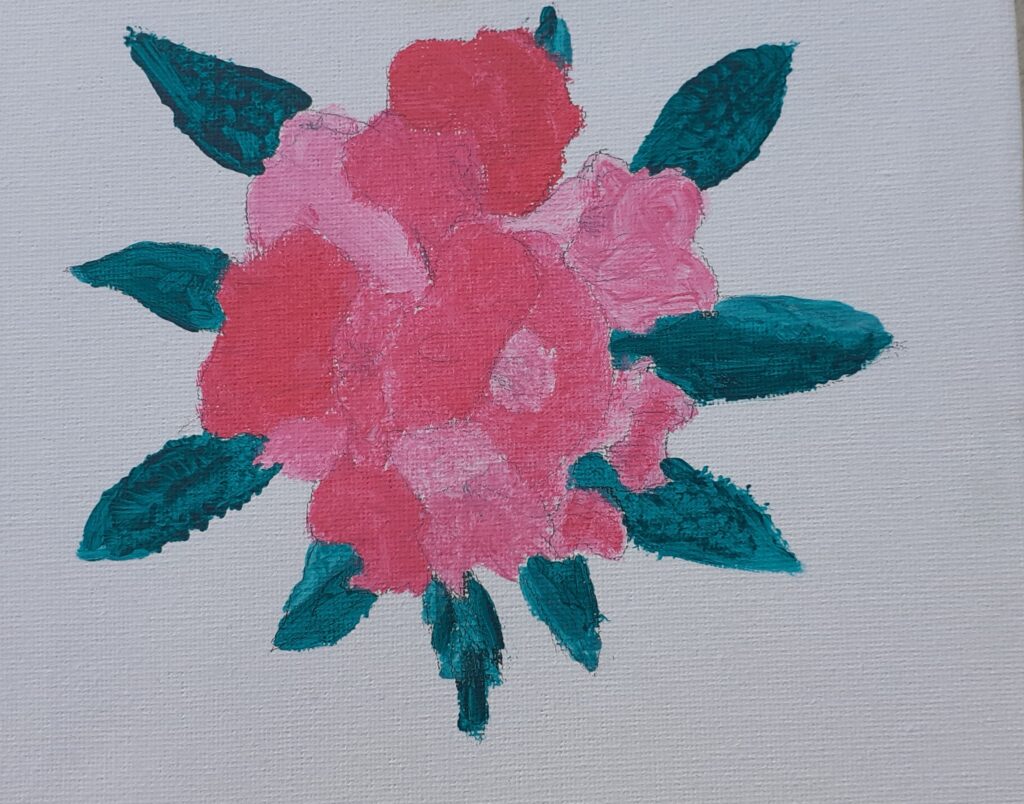 Flower from Grandma's garden by Veryan Fanshawe – May 2020 (2)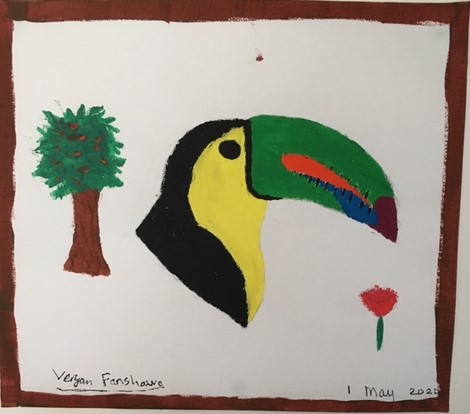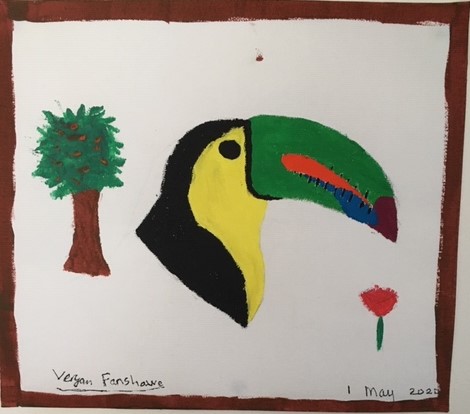 'You Toucan Go' by Veryan Fanshawe age 9¾.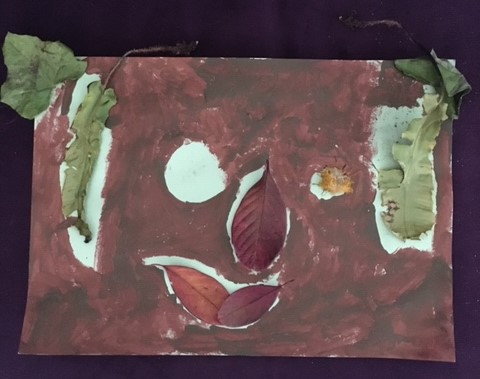 Nature Art – Koala Bear by Sennen Fanshawe May 2020
Art works by Andy Cunningham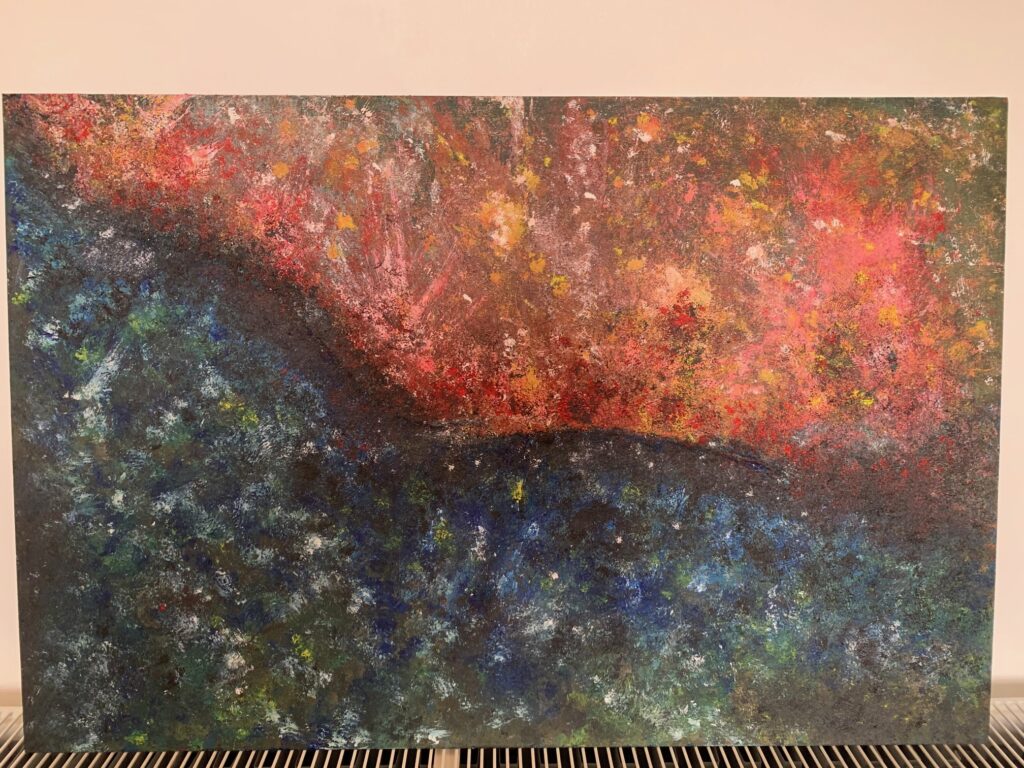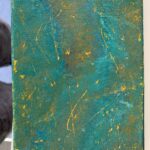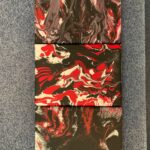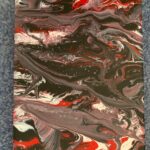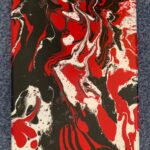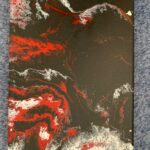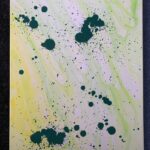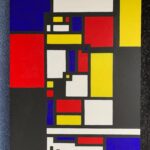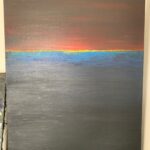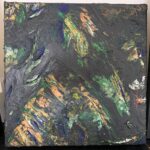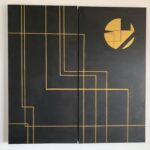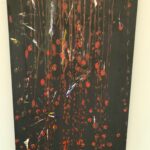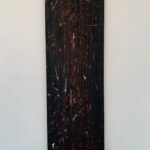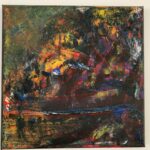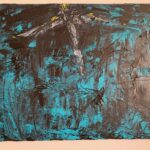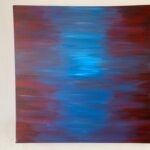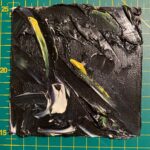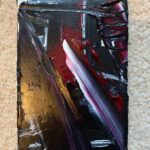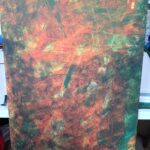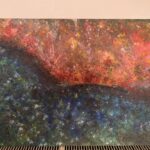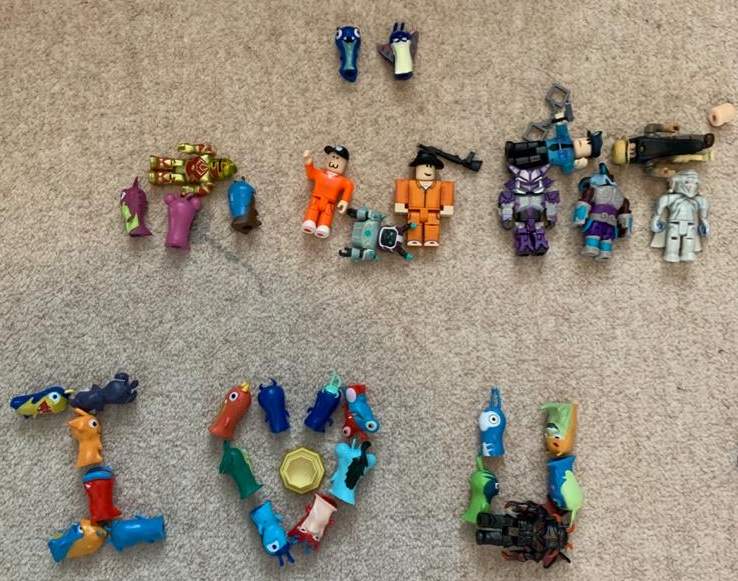 a photographic scene of Hope by Len Cunningham and a message!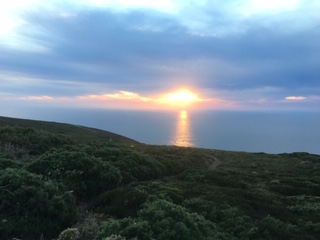 This is photo of Robin's shed that he made from recycled wood, glass and metal that we had at home and in the garden at the beginning of lockdown. He's never done anything like this before so it was a real learning curve.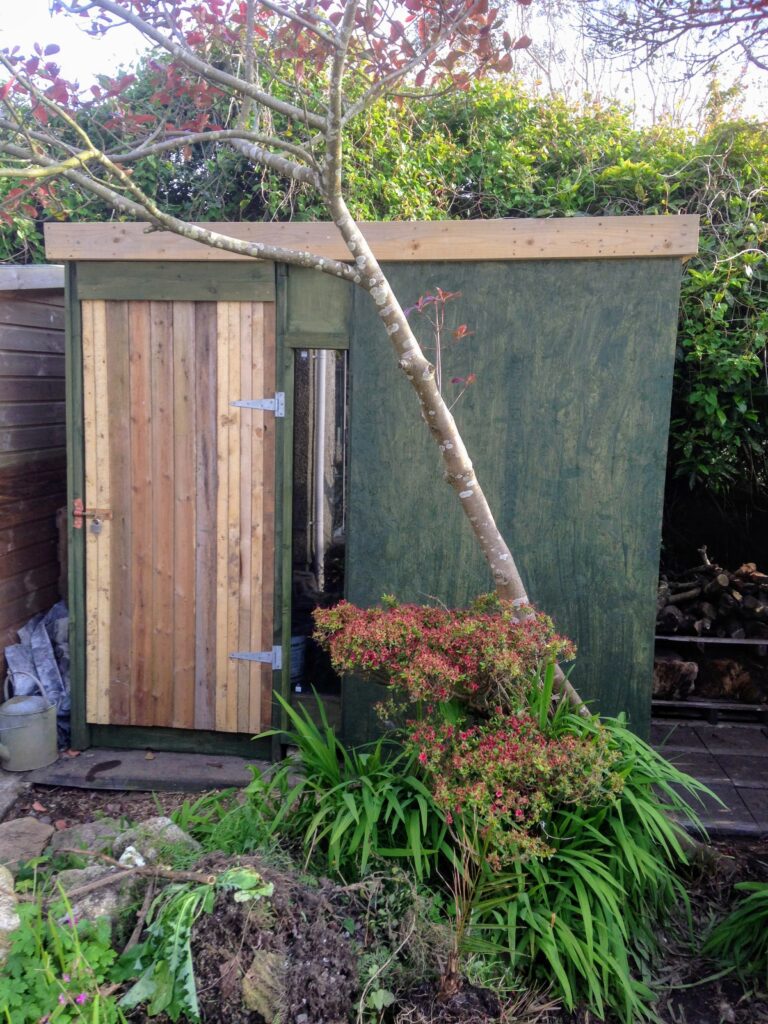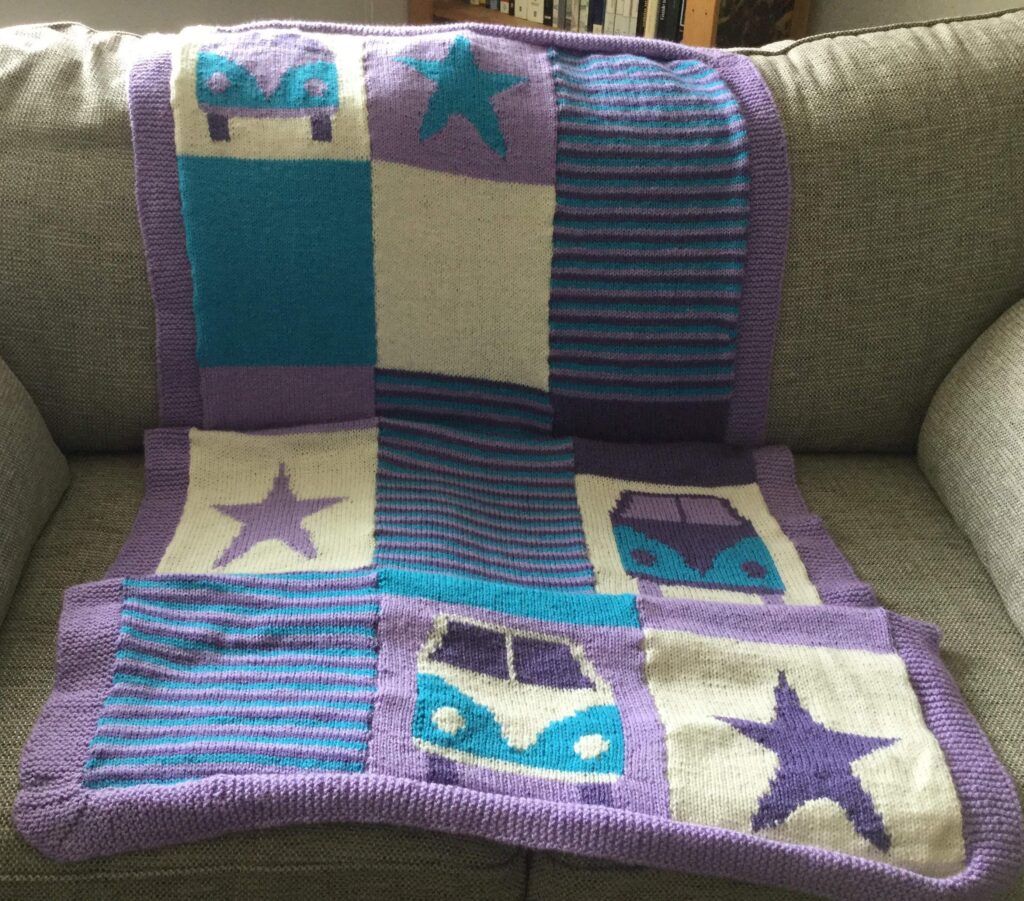 Some more craft by Lez- notebook and covers for the grandchildren.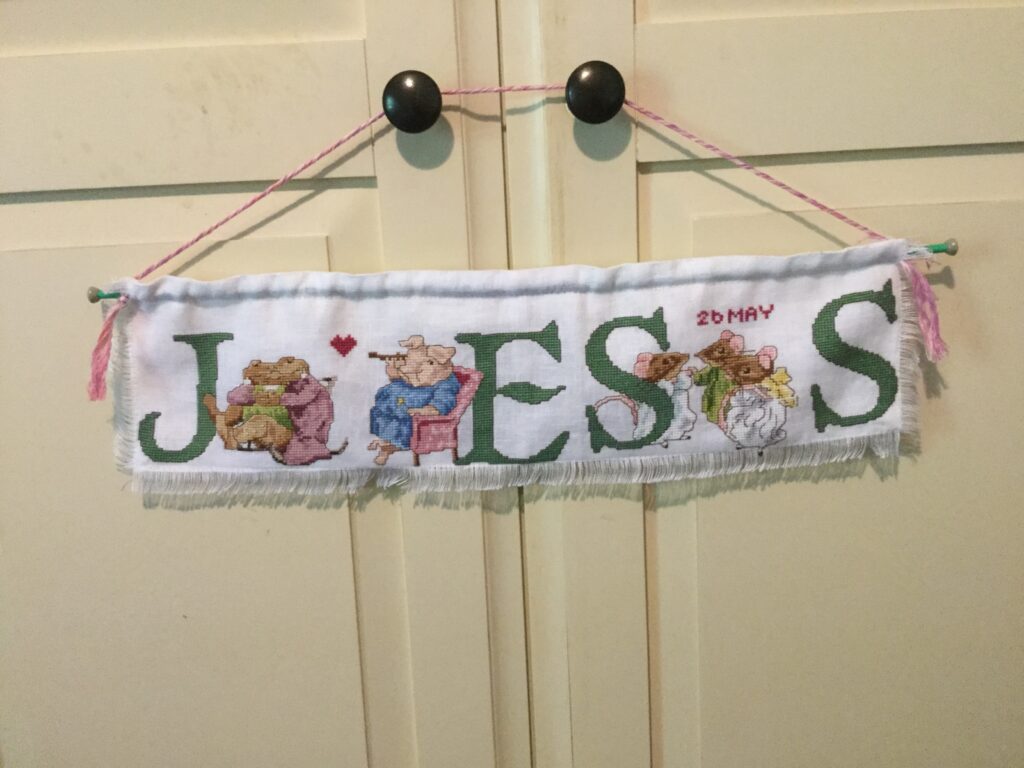 A photo of the camper van blanket. 




Knitted very slowly at Monday afternoon's Crafty People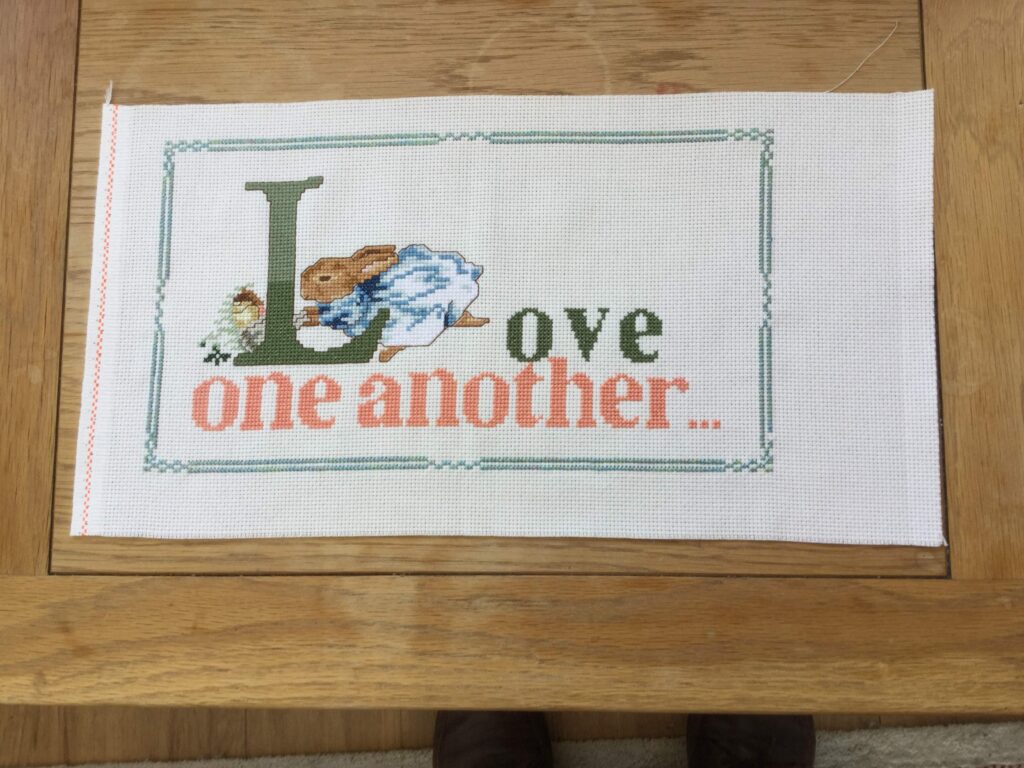 Two Pieces of embroidery by Margaret Saville 
Cat by Ellie Thurston
Below are pictures inspired by the mud lady at Heligan and the stories of Winnie the Pooh.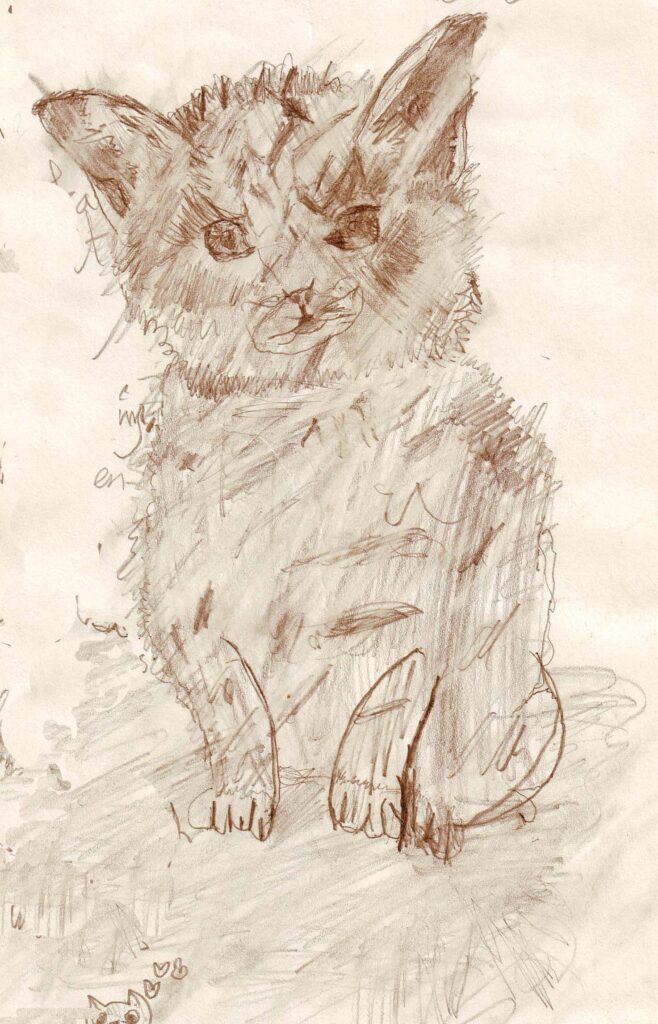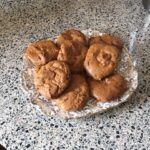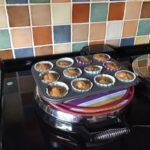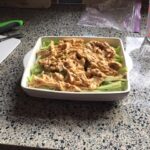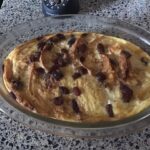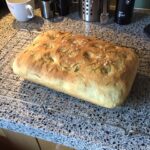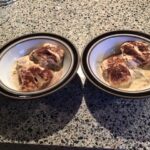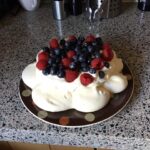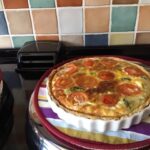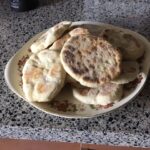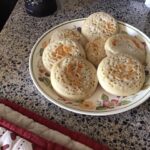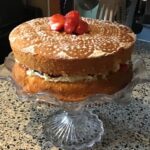 Margaret Johnson and the art of baking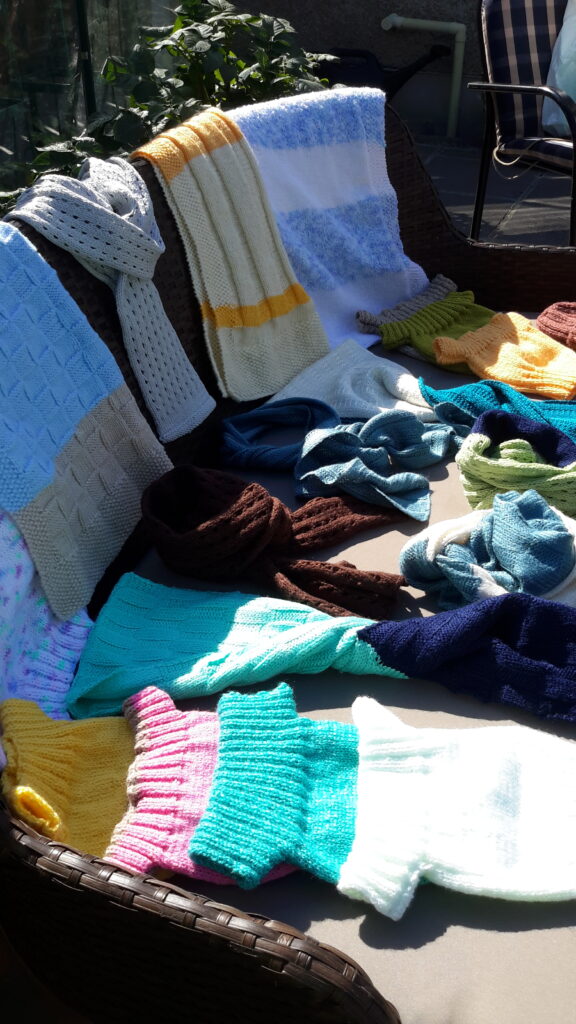 Sheila Meyers crafts in Lockdown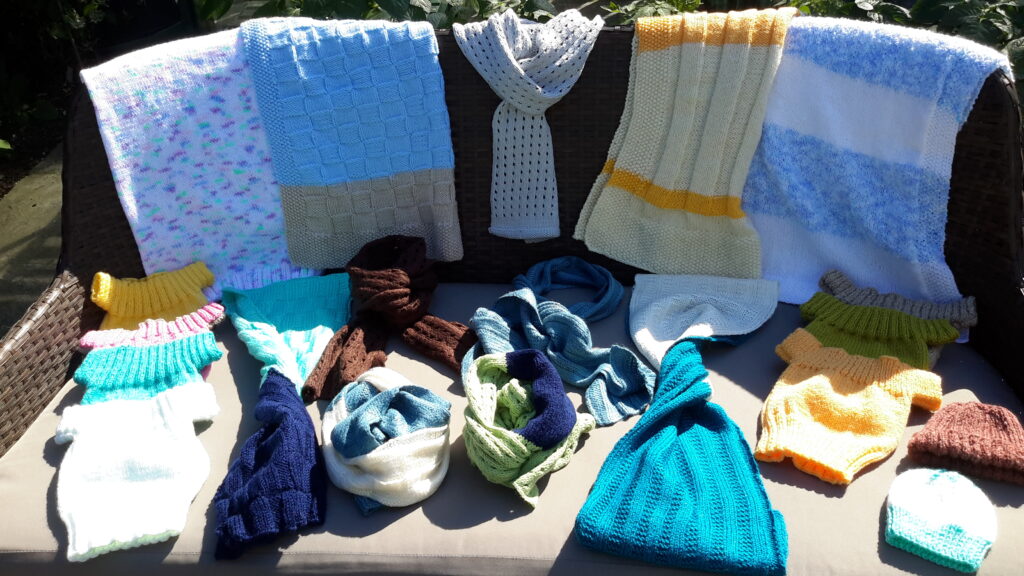 Cinterdum Cras mattis, augue id vestibulum mollis, eros arcu erat, sit amet varius erat metus vitae nisl.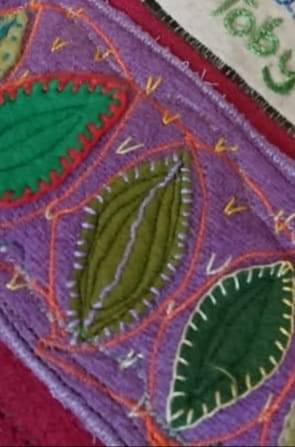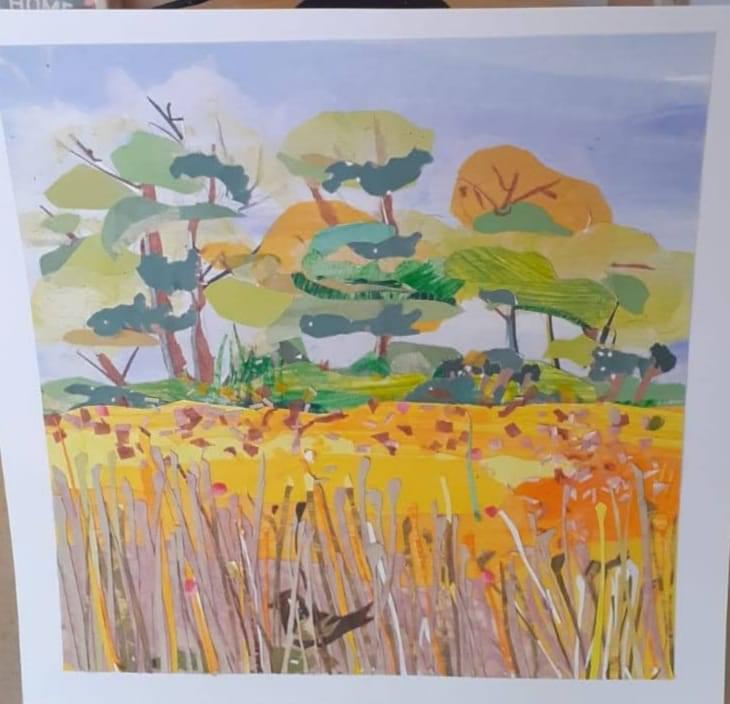 Cras vulputate feugiat interdum. Cras mattis, augue id ves tibulum mollis, eros arcu cequat erat.
Cras vulputate feugiat interdum. Cras mattis, augue isarcu erat, sit amet varius erat metus nisl.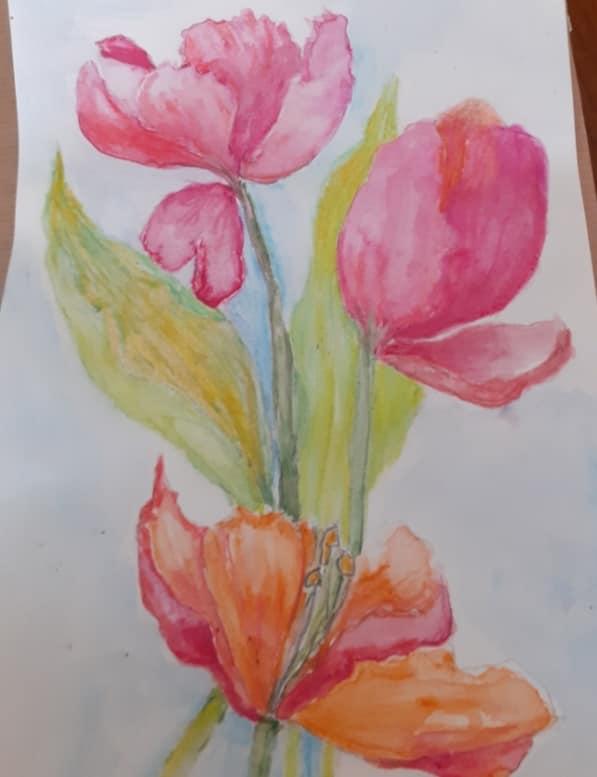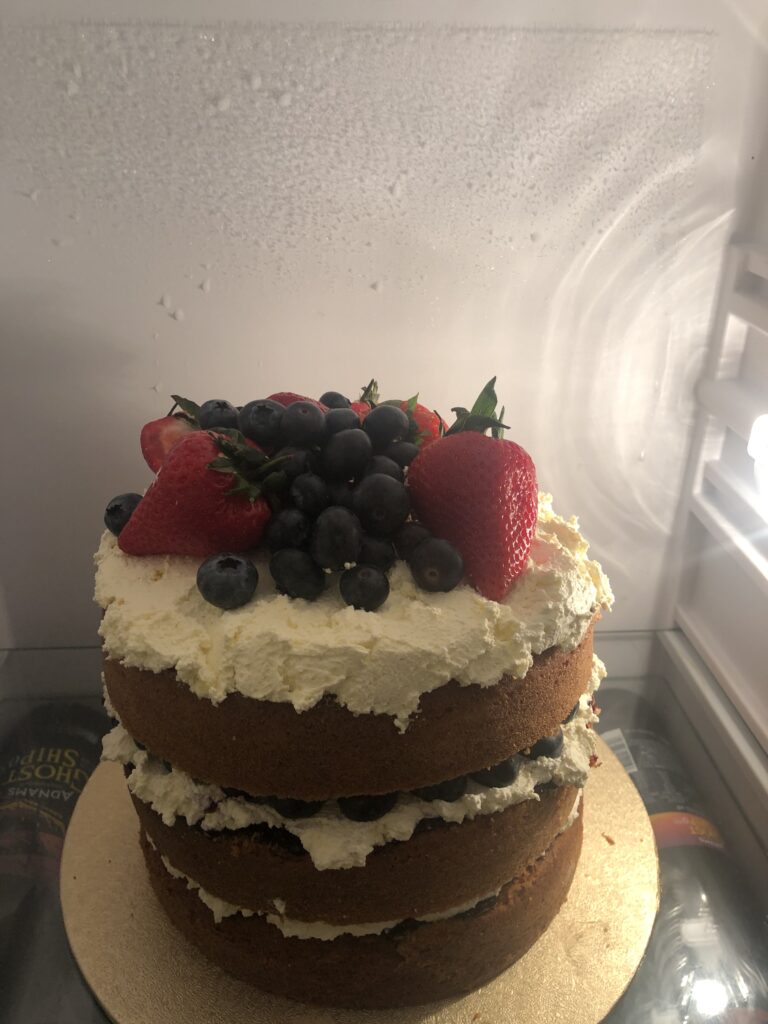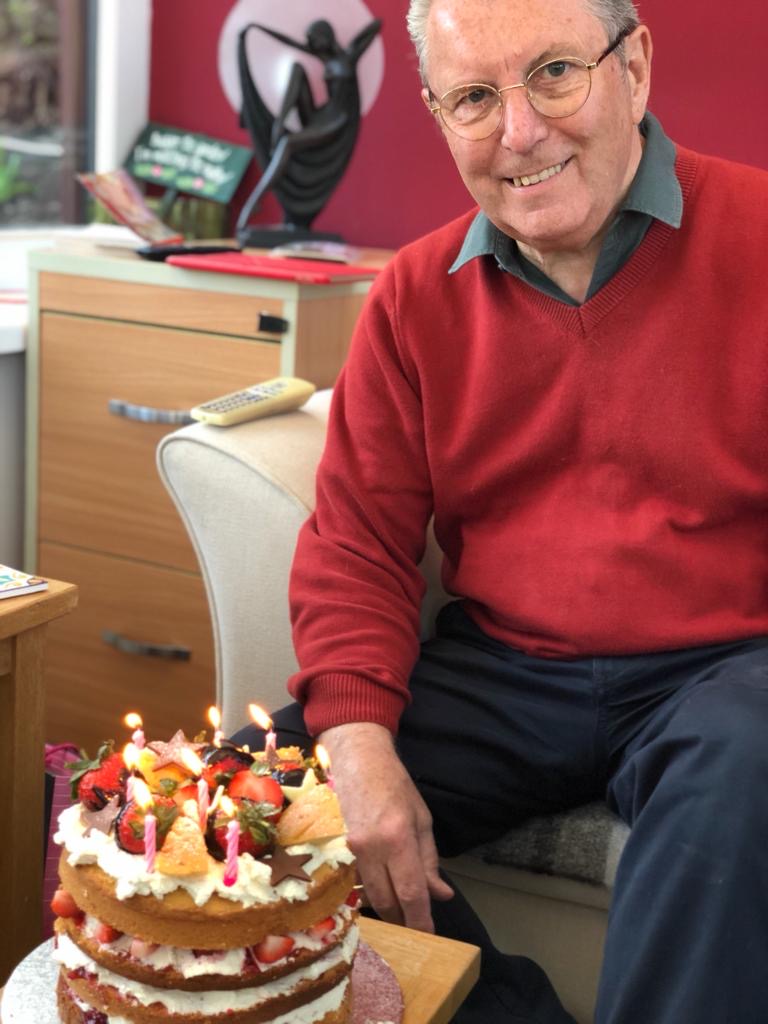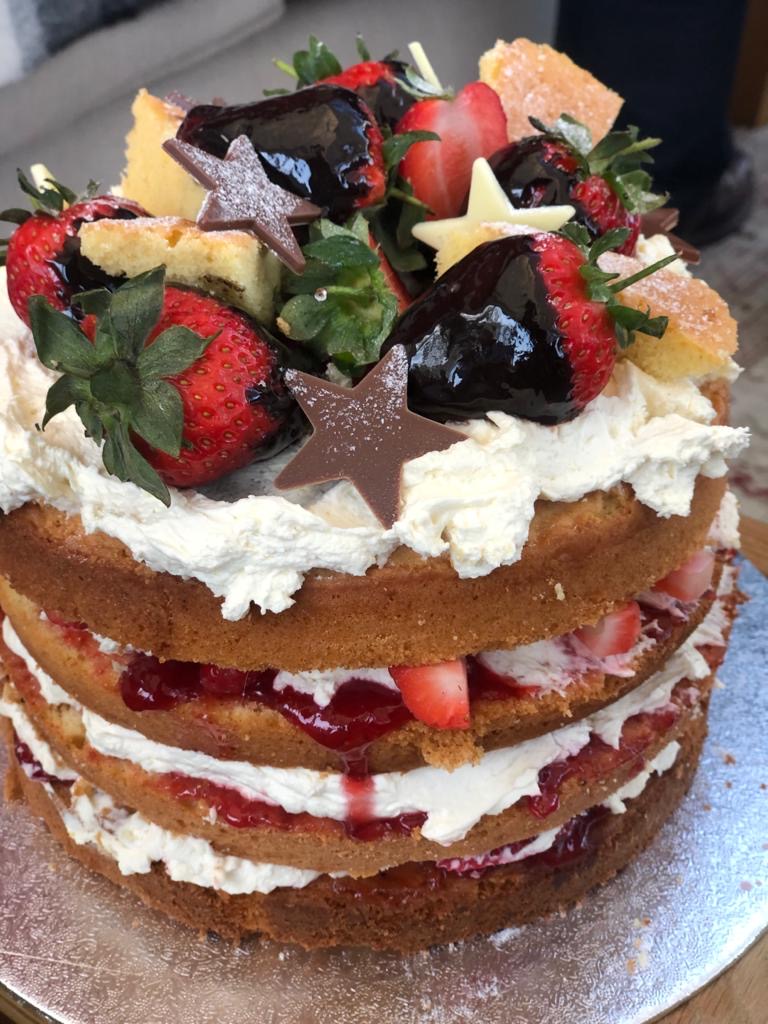 The Art of Baking in the Saville household with Cakes by Terry and Jess (Jeff (left) is a work of art by a higher power )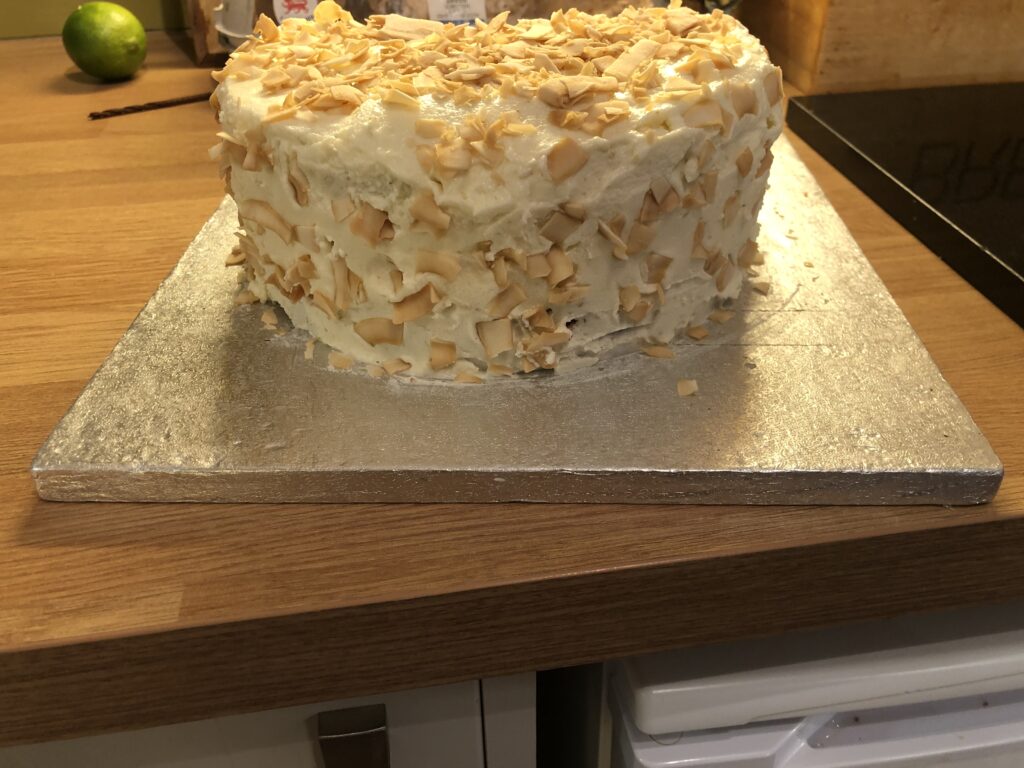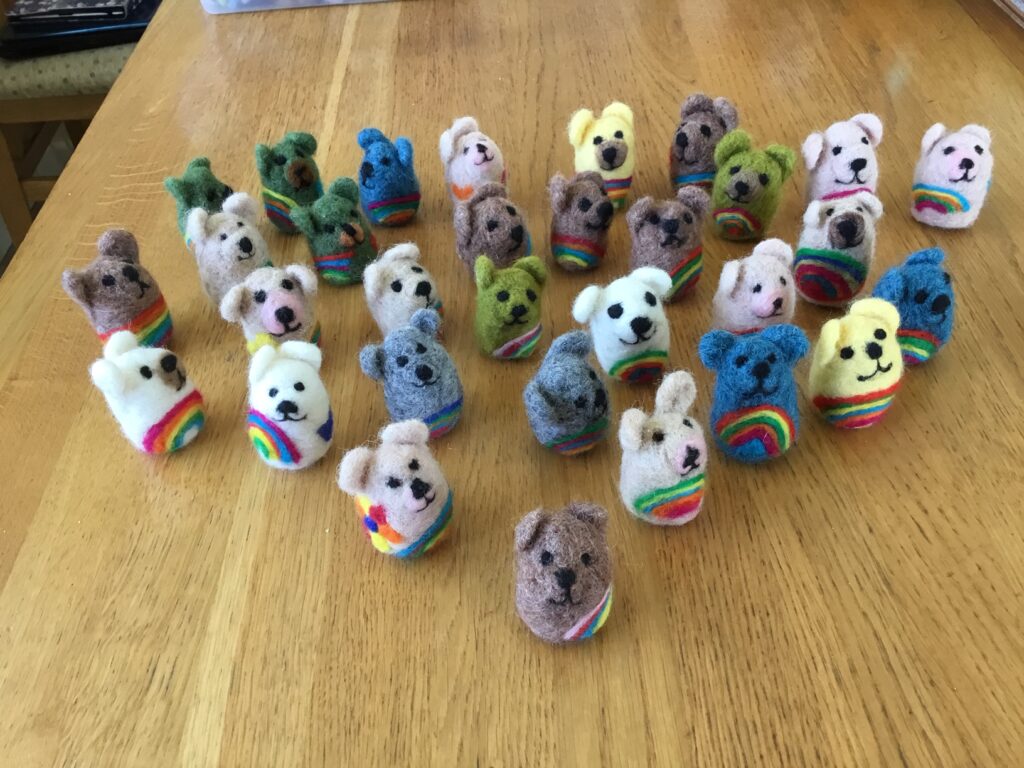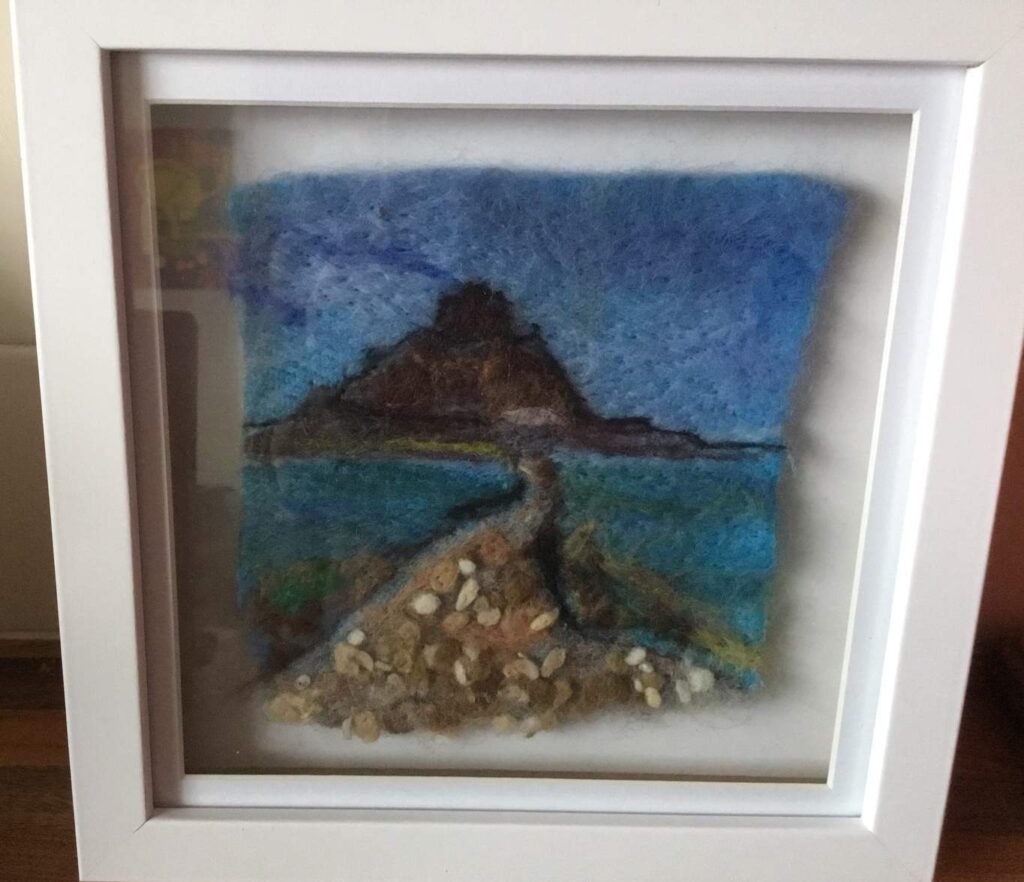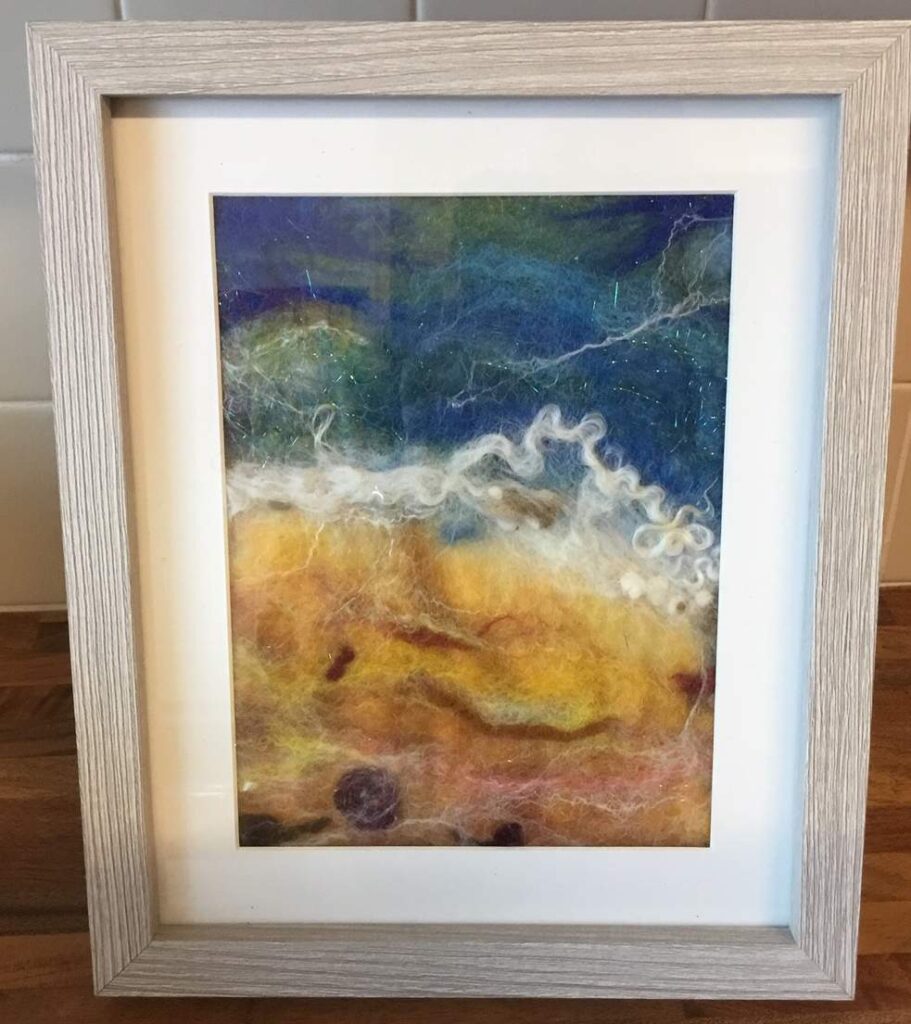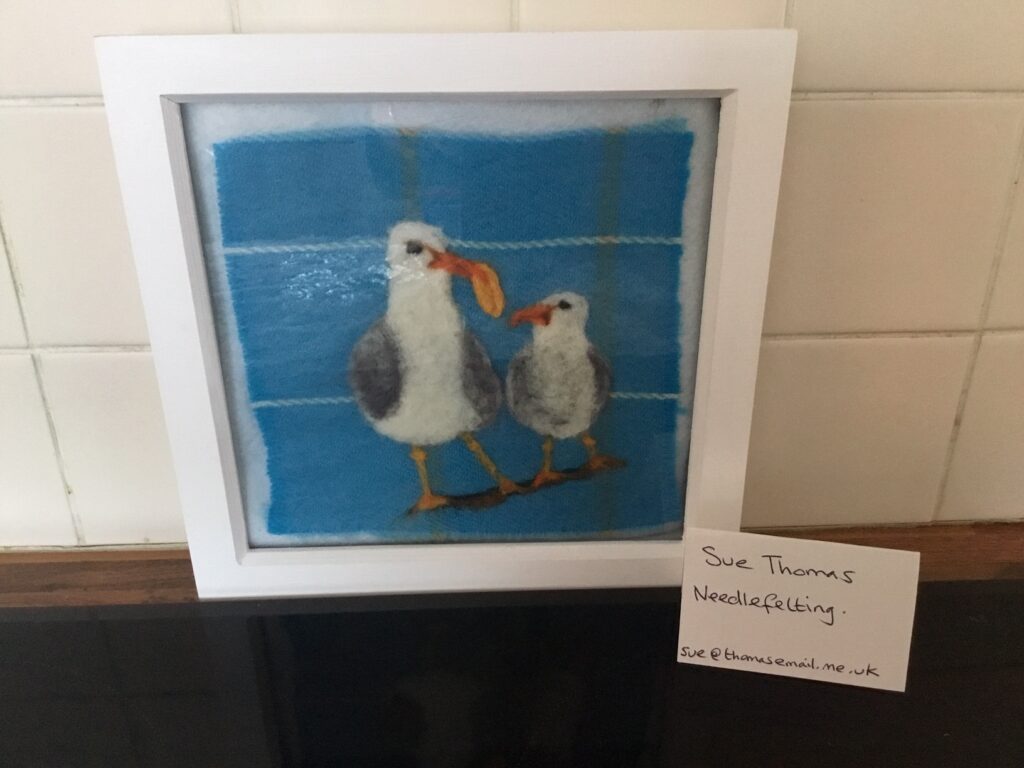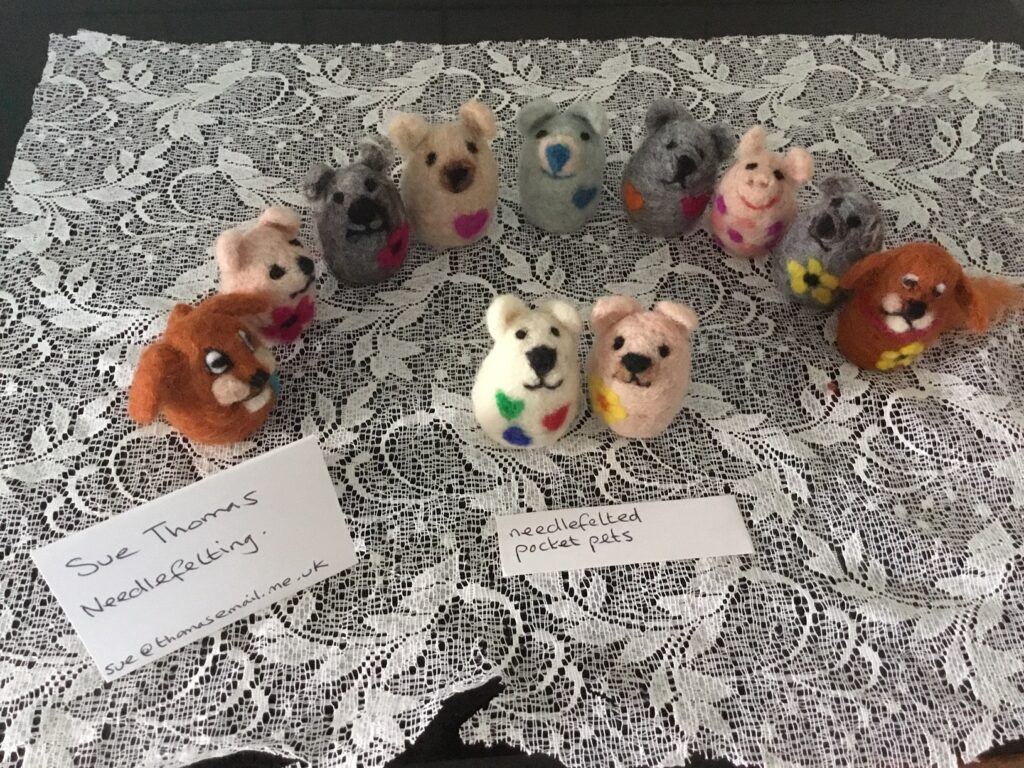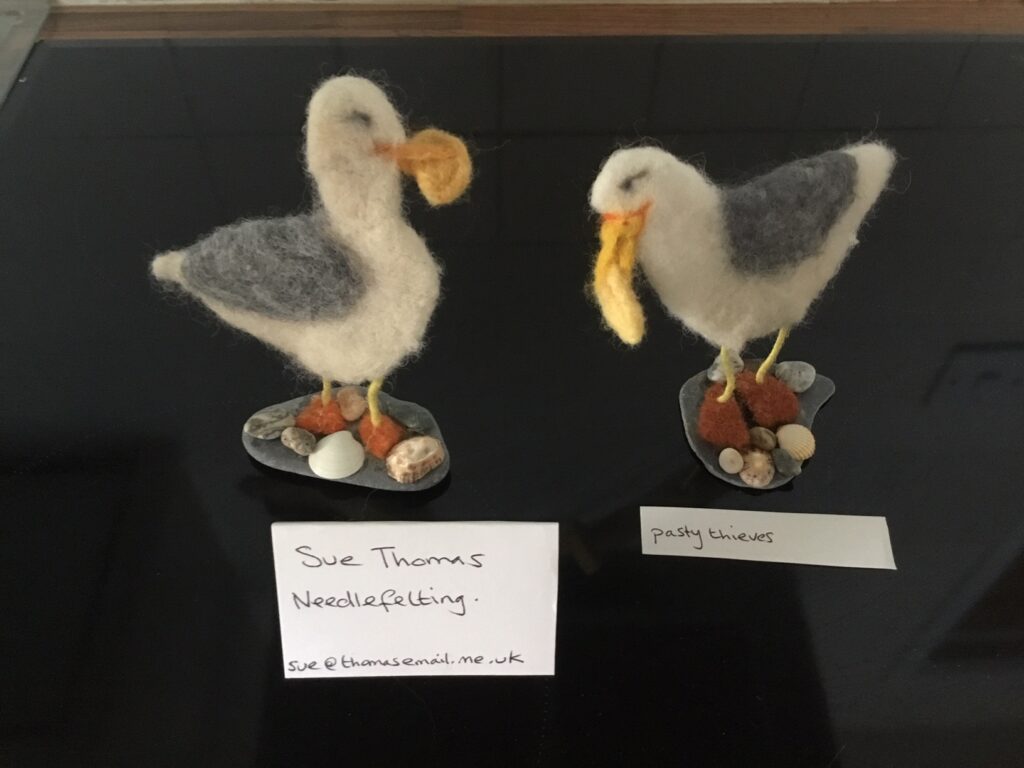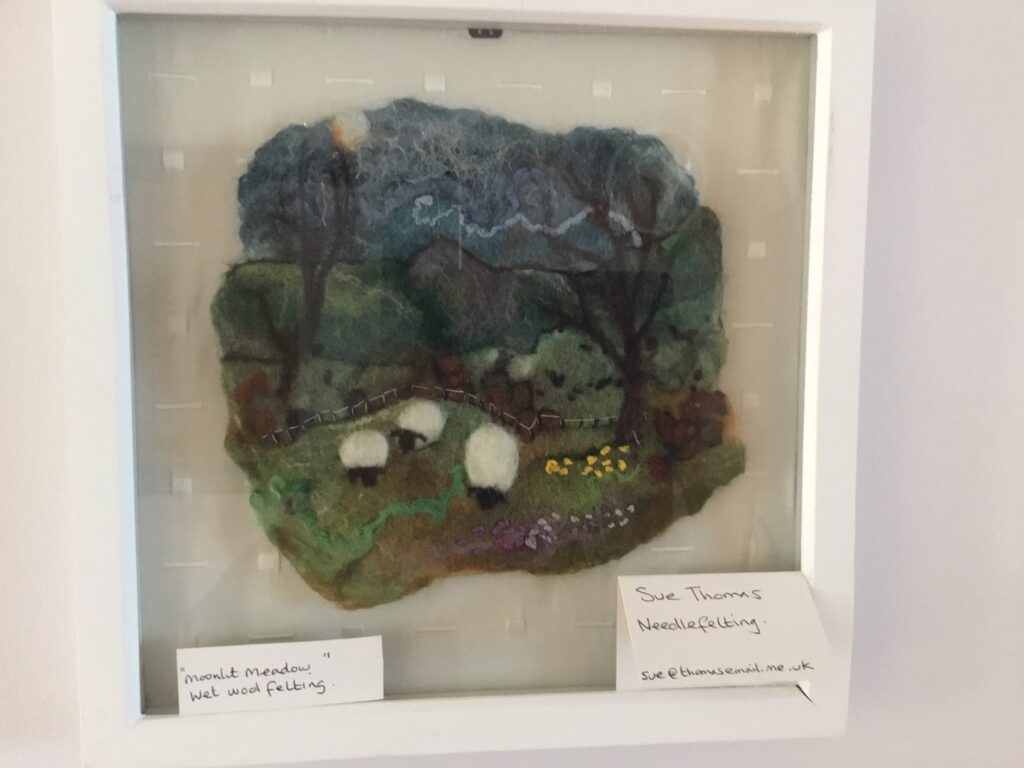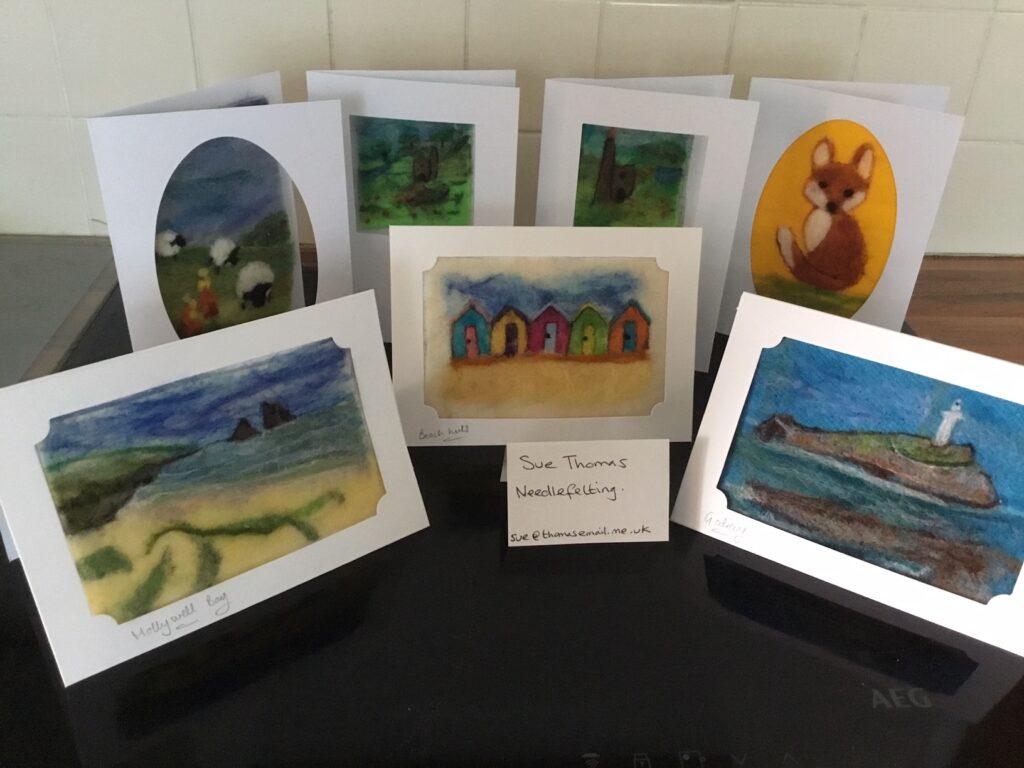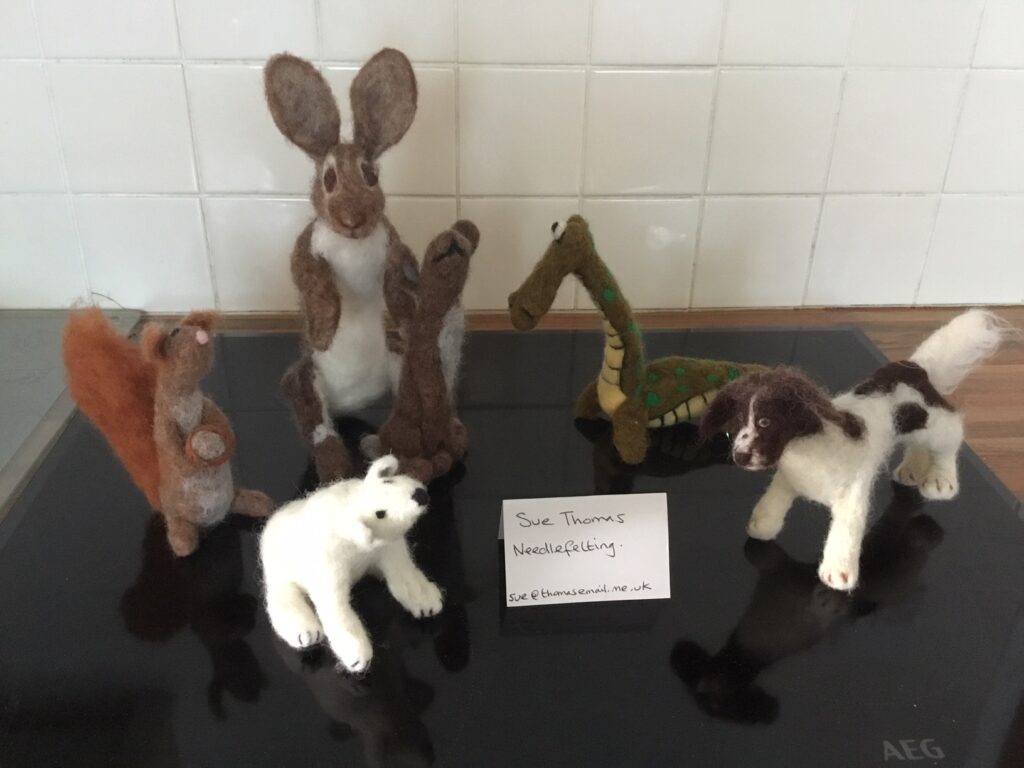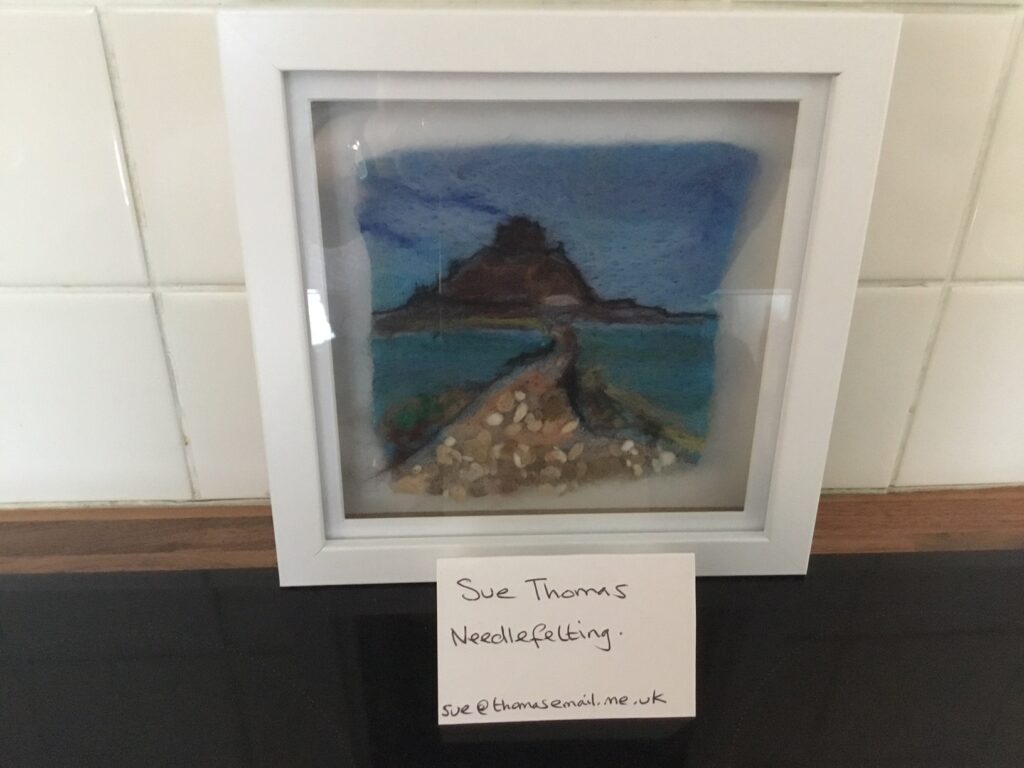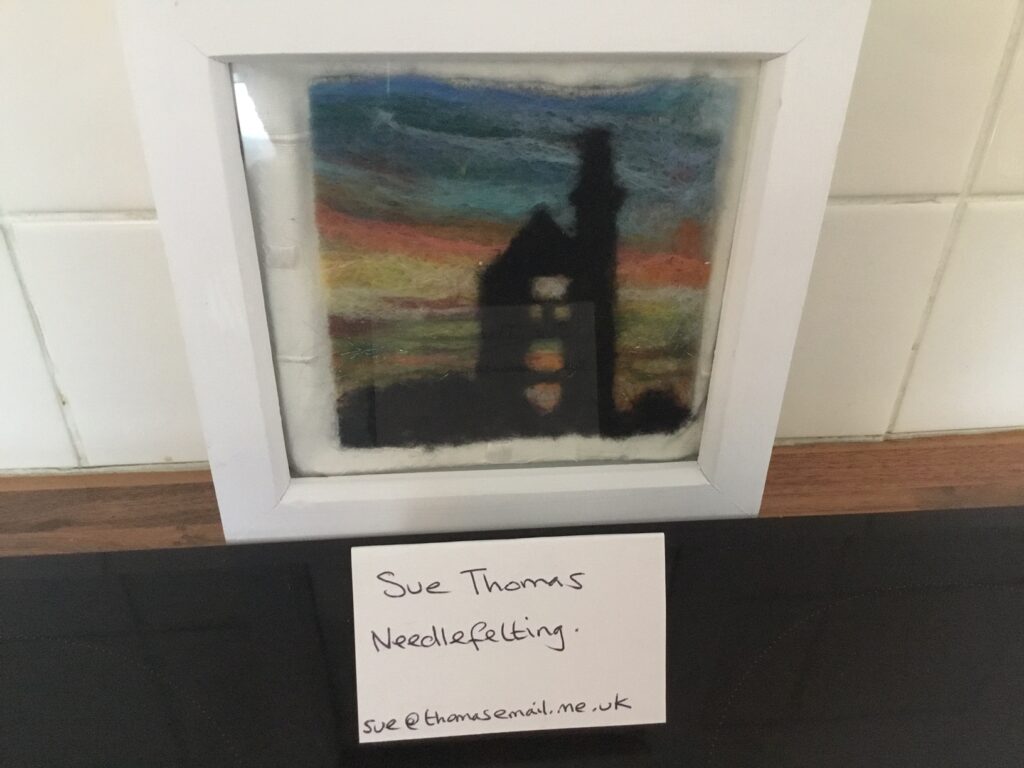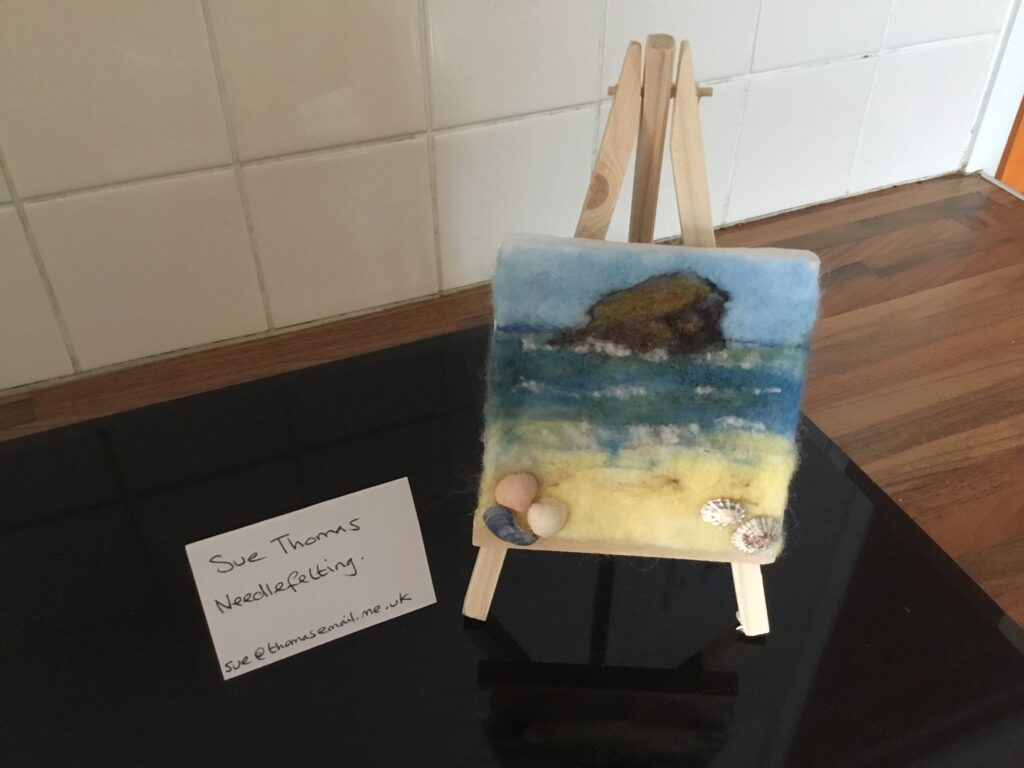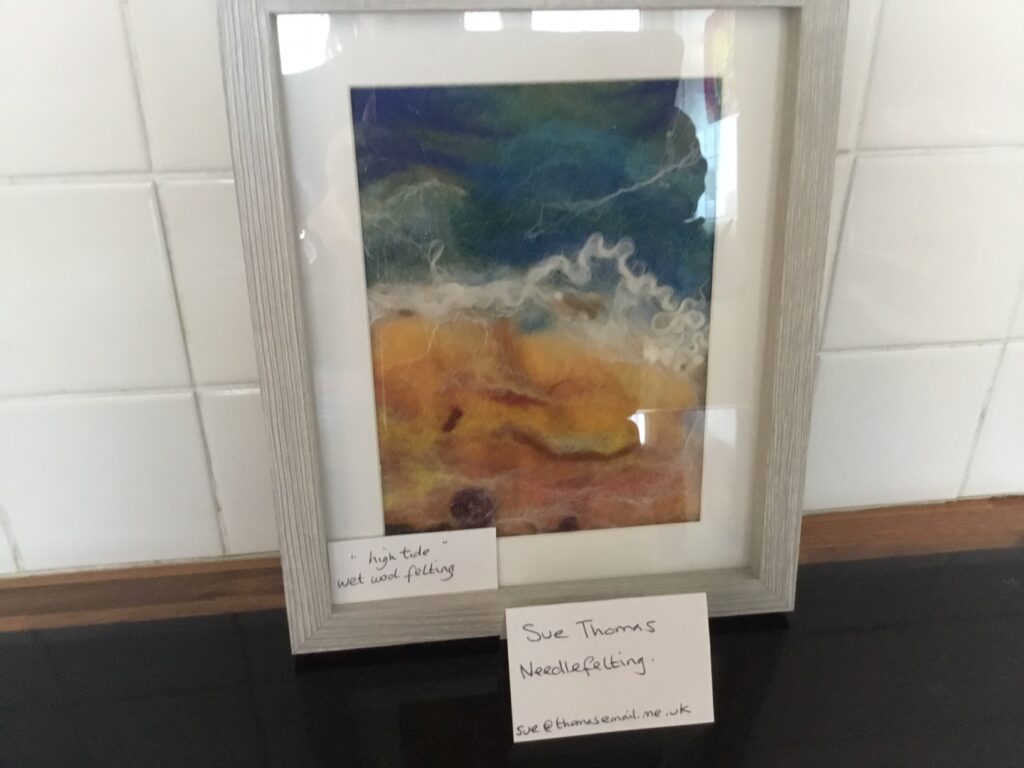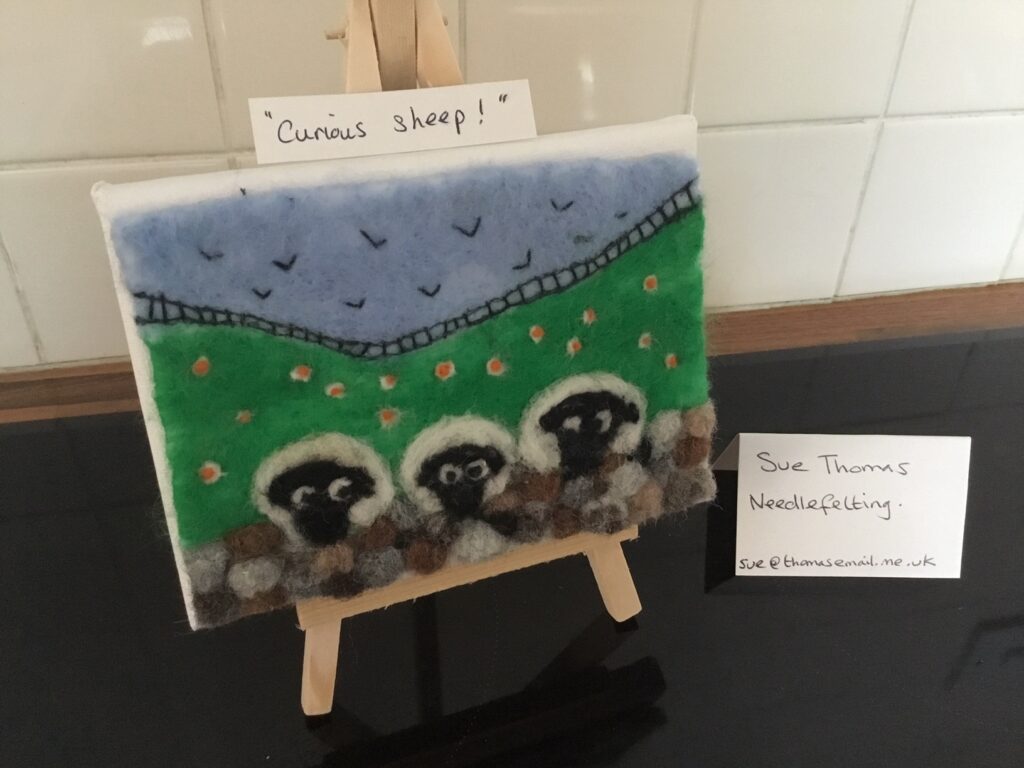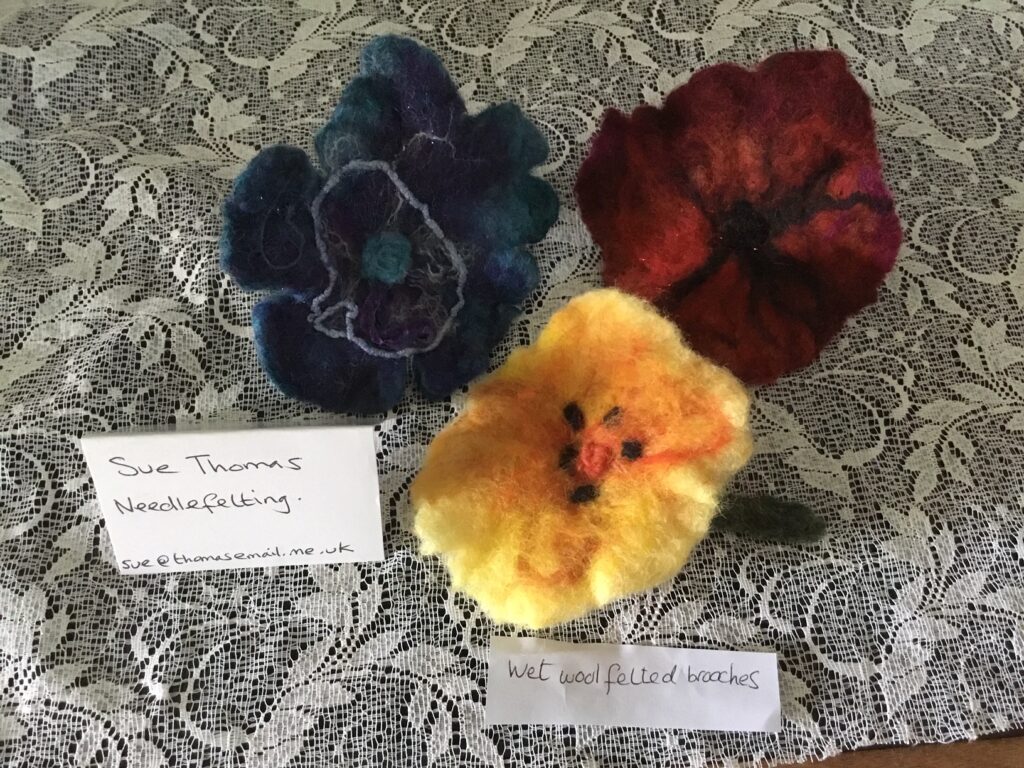 Sue Thomas ( Jelbert)  
I do needle felting ( animals, pictures, cards etc. ) and have also just started doing wet felting. 
Been hoping to do a craft stall somewhere one day….but who knows when that will happen. Since Lockdown I have been making even more things. Here is just a small example of what I have been making. 
If you are interested in purchasing any of Sue's work you can contact her on v.s.thomas@btinternet.com
Each arts festival one of the highlights is Tamsin's Poems, Pasties and Pints evenings which has grown in popularity. In the spirit of those occasions Tamsin has a couple of poems suitable for this tricky time.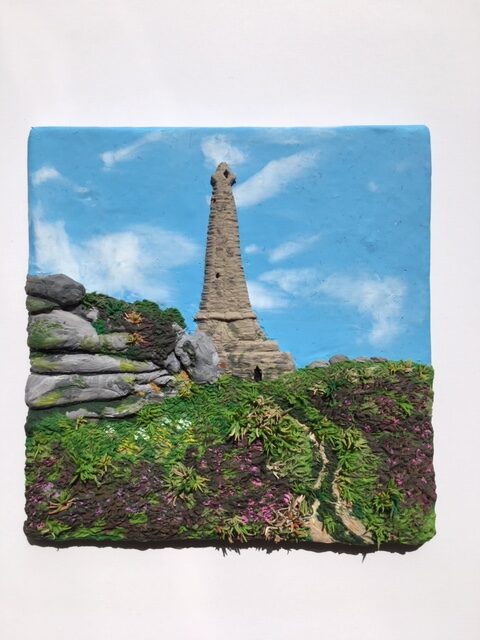 Polymer Clay pictures - contact Susan at susankenward10@yahoo.com if youwould like to buy one.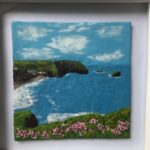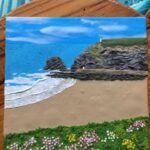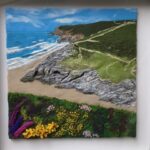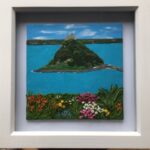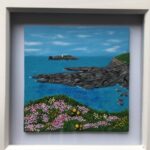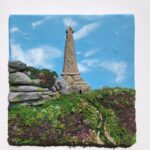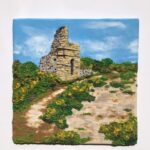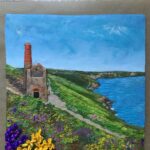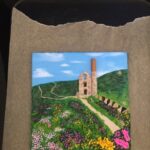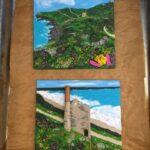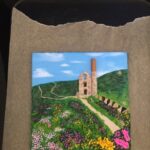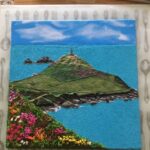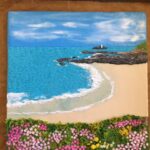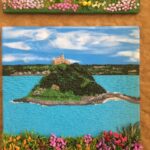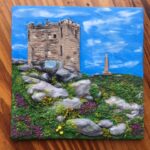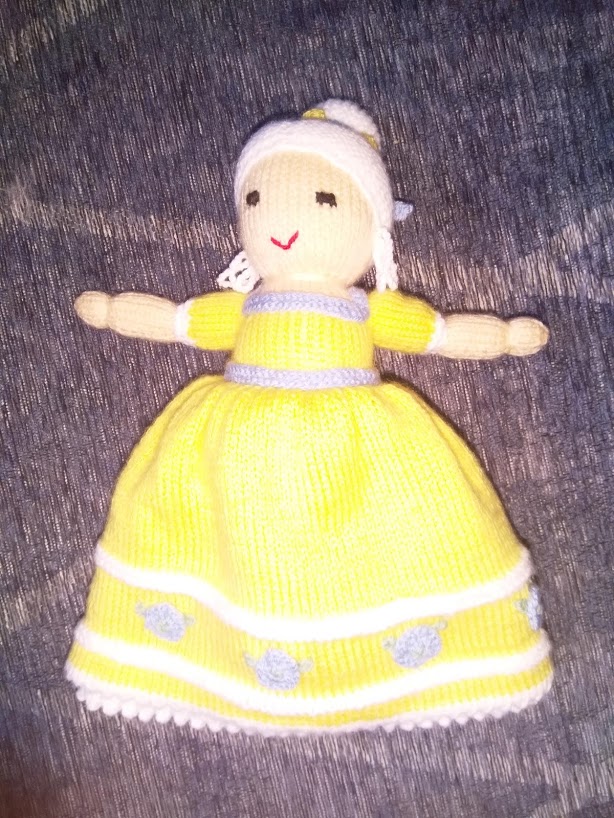 Sandra Ager
topsy turvy dolls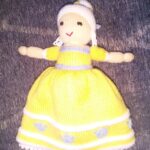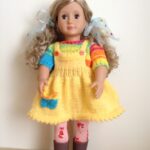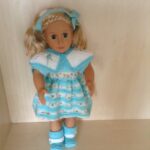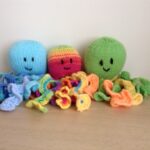 Jim has spent Lockdown writing and telling stories mainly for children. Often these have been in response to a story challenge where children as young as 3 have provided 6 words thatthe story must be about! There are lots more here  https://www.readers-chaplain.org.uk/stories-for-families/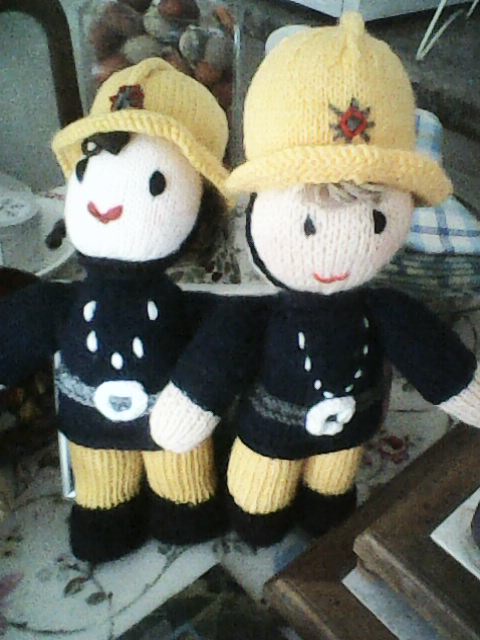 Gaynor Celebrates the Fire Service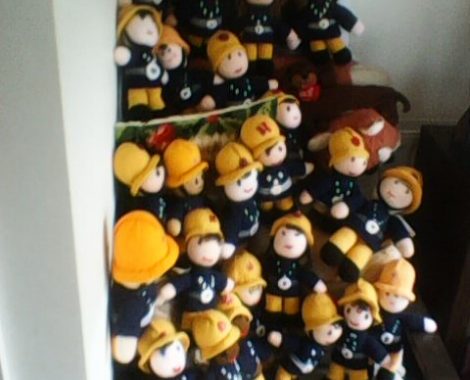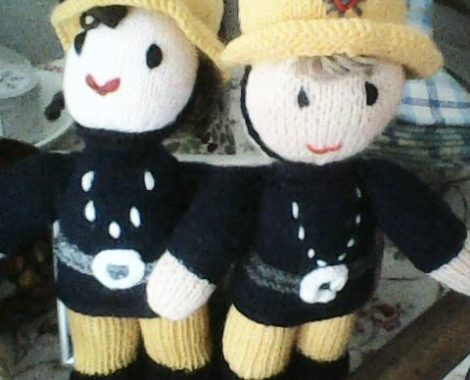 These dolls are used to comfort  children rescued from fires
St Andrews Redruth
Crafty People
2pm each Monday
in
St Andrews Crypt.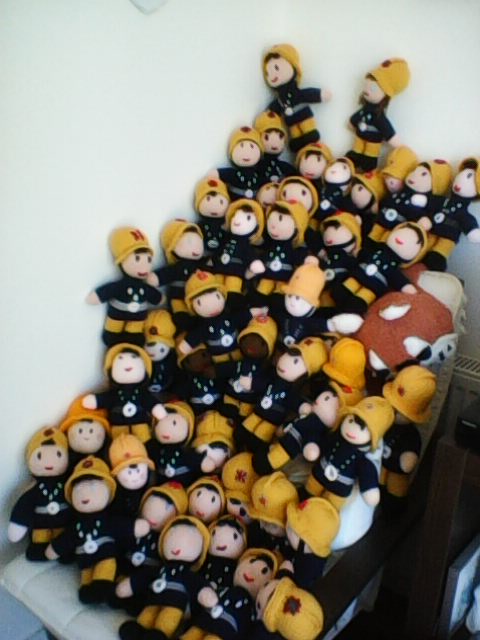 A Video of Jason's Photography

These are real Lockdown paintings…..I haven't done any painting since school, but since lockdown I discovered painting tutorials on Facebook and utube, so I have been recreating famous works of art with acrylic paint. I do one every Friday afternoon, and I absolutely love it! My kitchen and dining room are now covered, and I am discovering Monet, Van Gogh, Efemov, Matisse etc…….And there's one here that isn't by a famous artist, it's by me….from a photo I saw of the Cornish coast!  Sue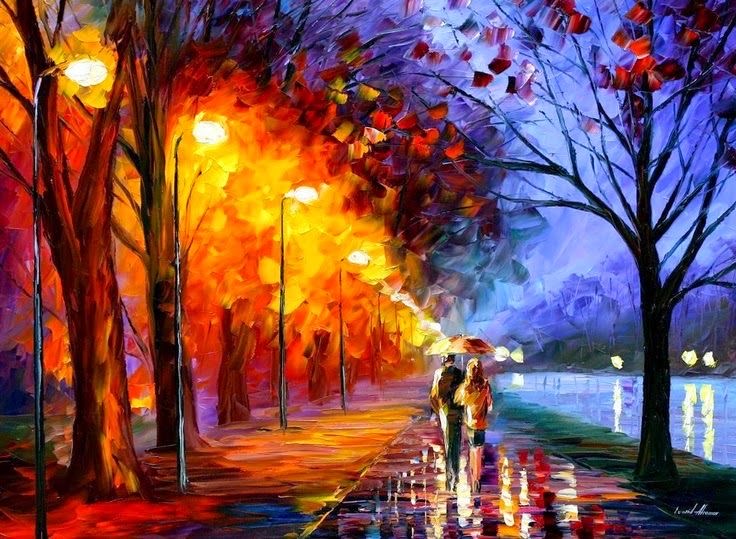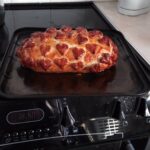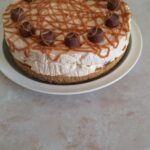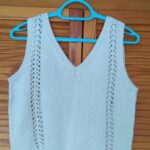 Kathy's Lockdown Beef Wellington and more.....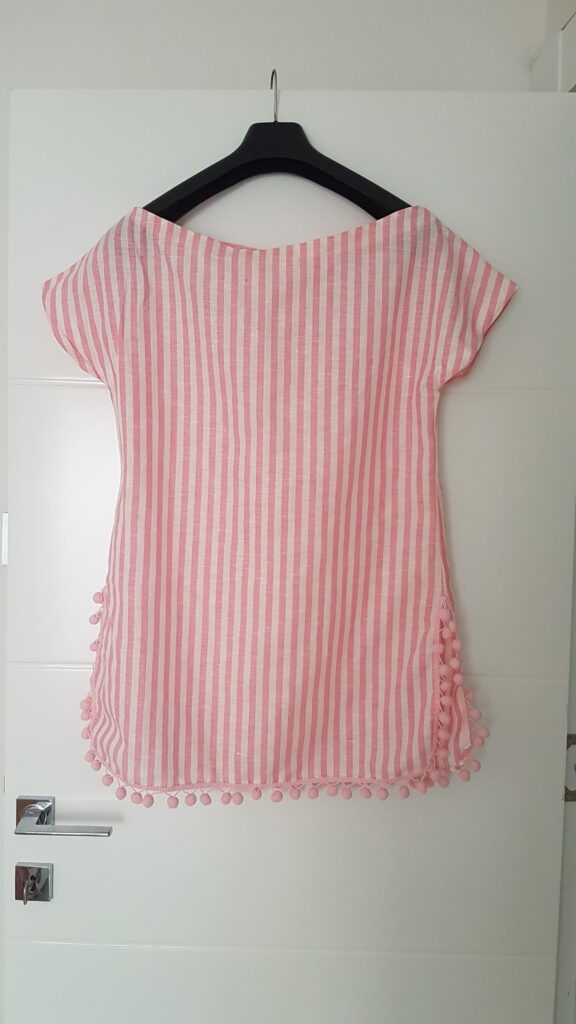 Pie and Mike have been unable to leave Turkey and travel home. 
Having enjoyed looking at all the marvellous arts and crafts I thought I would send you a picture my covid 19 effort.  Apart from reading books twice and watching Netflix,  it's something that helped keep me sane.
I came to Turkey hoping for beautiful spring walks and dips in the warm med!  What I got was a 13 week lockdown with little to do!  I bought with me a small piece of material, one reel of cotton, one needle and 6 pins.  I made my covid beach-dress with the help of a pair of nail scissors and lots of hand stitching!!!
 We are Hoping to return mid August.  Still difficult to be sure if flights are happening; dates change daily! 
Hoping to be able to be with you all soon.  Miss everyone so much.
Loads of love,
Piexx